BESPOKE TREATments for you
KP Aesthetics is a bespoke aesthetics clinic offering a wide range of non-surgical cosmetic treatments and a range of medical grade skincare products to address a range of skin issues.
As a fully qualified nurse prescriber, with years of clinical experience, Khatra has an exceptional skill level and above all, the ability to help you make a positive change.

KP Aesthetics is a made up of a team of medical practitioners and senior aestheticians with an average of over 10 years experience in medical aesthetics and advanced skin treatments.
Prior to opening my own clinic, I delivered non-surgical cosmetic treatments in various settings for over 13 years, taking advanced professional masterclasses along the way to develop my skills. I have been fortunate enough to have learned from the best in the industry, and I continue to do so as techniques and products are forever changing. I trained as a nurse and spent many years working in the NHS before specialising in aesthetics, and by being a prescriber I am qualified to use prescription only treatments. I am a member of the British Association of Cosmetic Nurses, the Aesthetic Complication Expert Group and I am registered with the NMC. I am also fully insured with Hamilton Fraser.
Khatra Paterson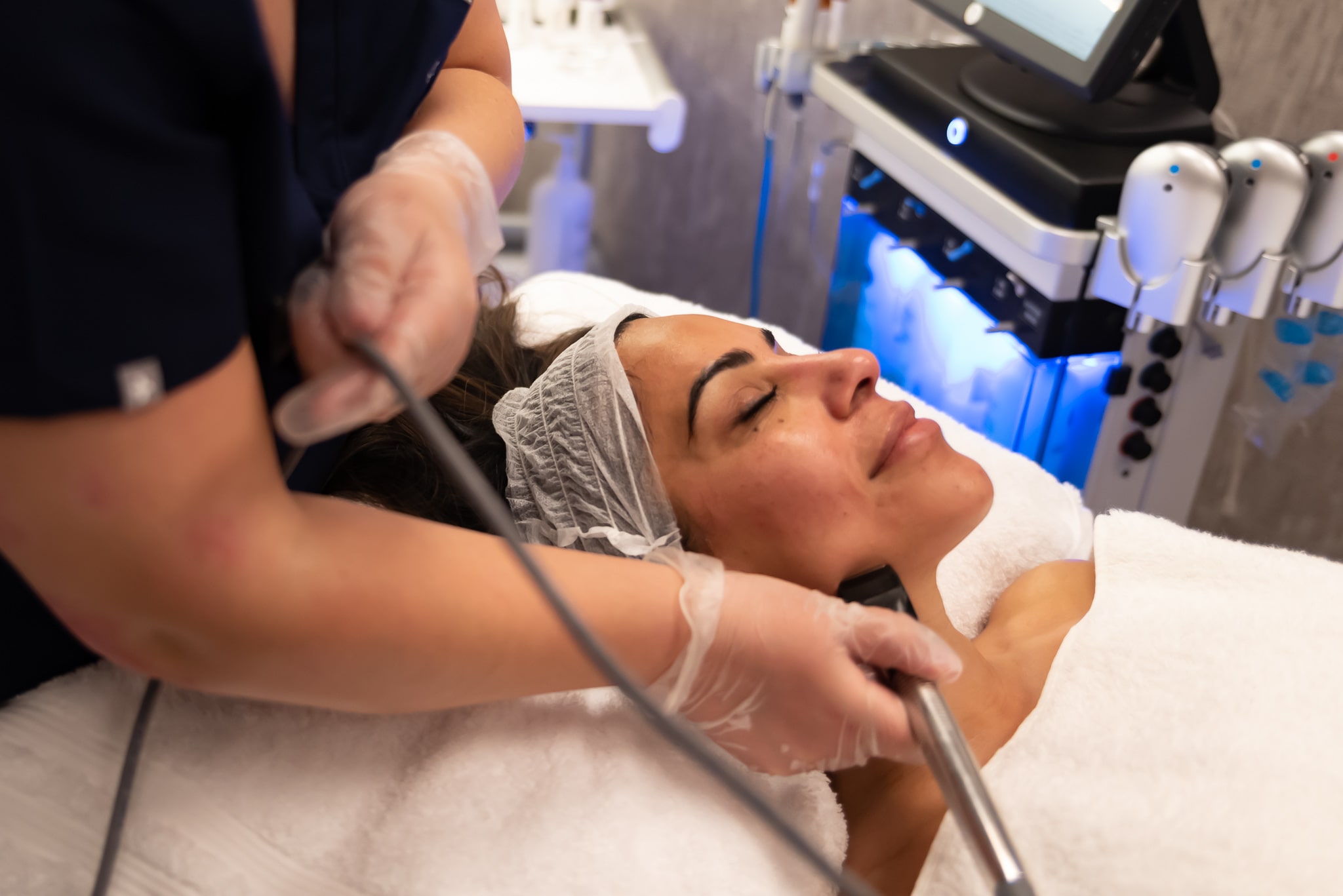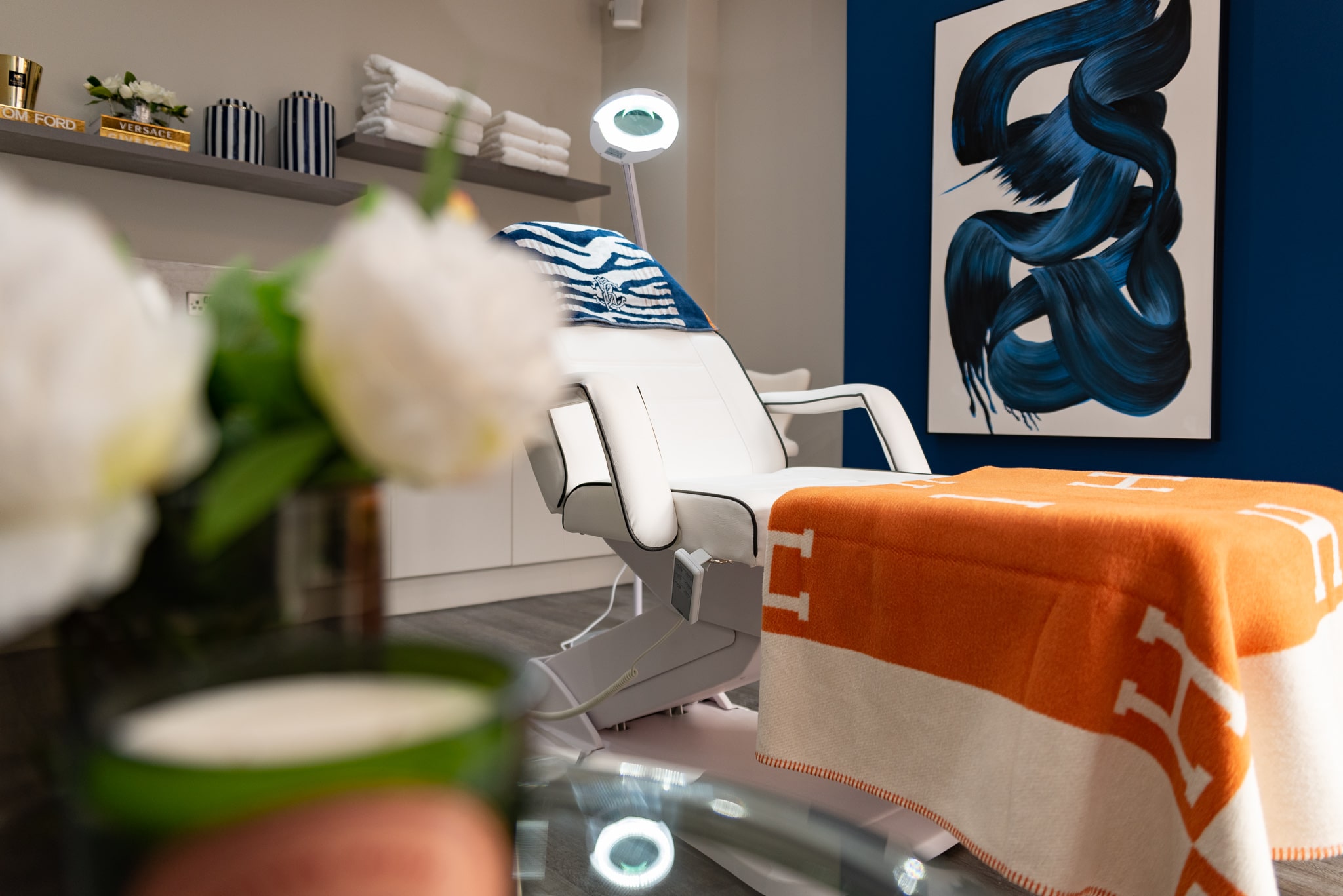 If it is your first time at the clinic, you will be given an in depth initial skin consultation. This a 1 hour 15 minute consultation, which includes medical history questionnaire, pictures in our clinical photo booth, skin analysis using our Observ520x skin scanner and a 45 minute clinical skin assessment with one of our aestheticians. During your clinical skin assessment our aesthetician will conduct a cleansing facial, a sensitivity test and will discuss treatment program to advise of the skin care treatments and products we recommend to improve skin health and achieve your desired results.
Due to the thorough skin consultation and analysis appointment a new patient skin consultation is £50, which is non refundable and non redeemable.
MEDICAL AESTHETIC CONSULTATIONS
Nurse Khatra and Dr Philippa begin your treatment journey with a medical consultation and it is our company policy that we do not offer treatment on the same day as your consultation. It is with your safety in mind that we provide suitable time to absorb the information provided.
Everyone's face is different, different facial asymmetries and proportions, which means that your treatment plan should also be unique. After the initial assessment in your consultation we will discuss the available treatment options with you and create a unique plan to achieve your desired results. We will never recommend just one treatment route; we give you the freedom to choose the best options for you and your budget. 
Medical Aesthetics Consultations are approximately 30 minutes and cost £50. This consultation fee is redeemable against injectable treatments with Nurse Khatra or Dr Philippa.
During your consultation we will discuss your concerns, go over your medical history, assess your facial anatomy and skin needs to ensure you are suitable for treatment. 
It is within your consultations that we carefully explain a recommended treatment program, set realistic expectations and confirm the costs involved. 
We will take photographs using our Clinical Photo Pro Booth for your medical records before treatment and during your follow up appointment. 
It is important to use the same lighting for each picture take so that we can correctly assess changes and improvements.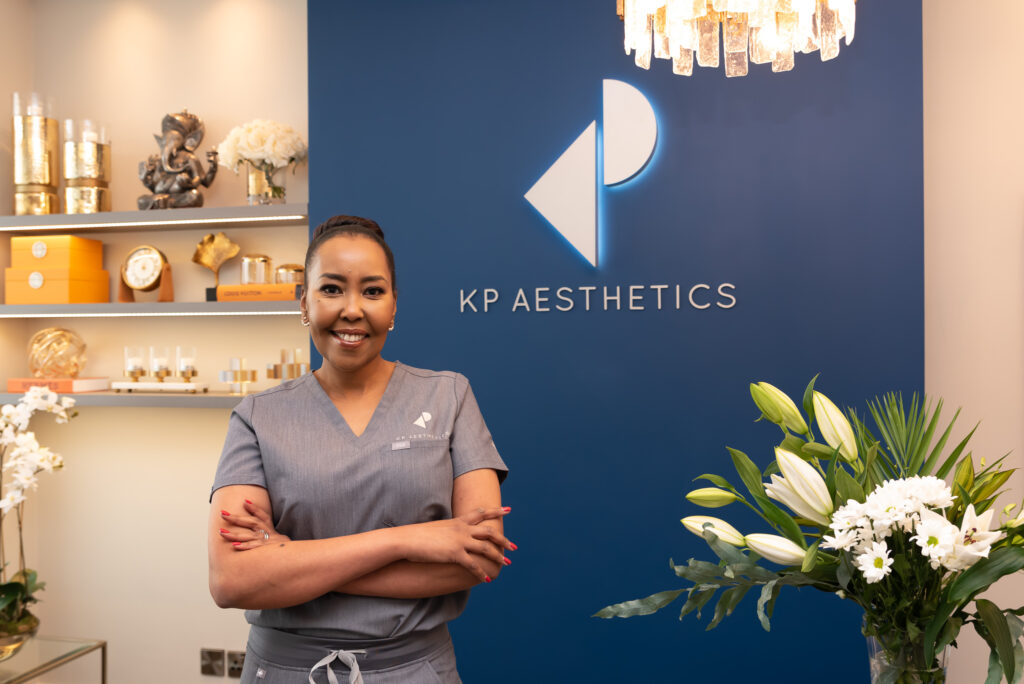 Founder and owner of KP Aesthetics, Khatra is passionate about helping her patients regain their self-confidence through medical aesthetics. ​Khatra trained as a nurse and spent many years working in the NHS before specialising in aesthetics, and by being a prescriber she is qualified to use prescription only treatments.​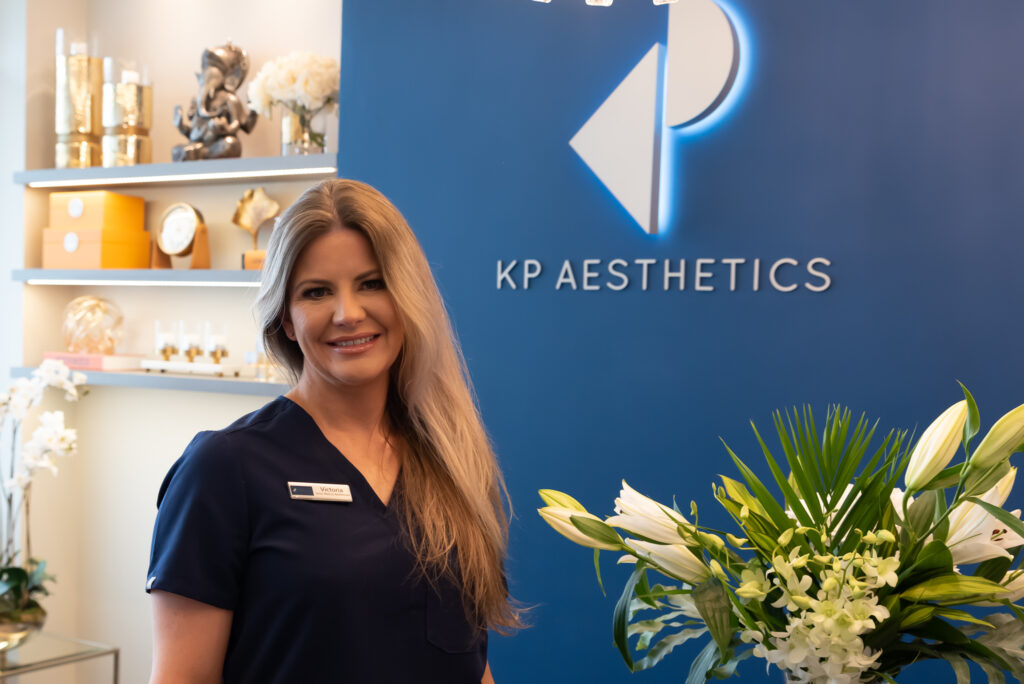 Victoria is our Senior Medical Aesthetician, whom I had the pleasure of training and mentoring over 3 years ago
Victoria is a senior skin specialist with over 15 years experience within the industry and will bring a wealth of knowledge, passion and patient care to KP Aesthetics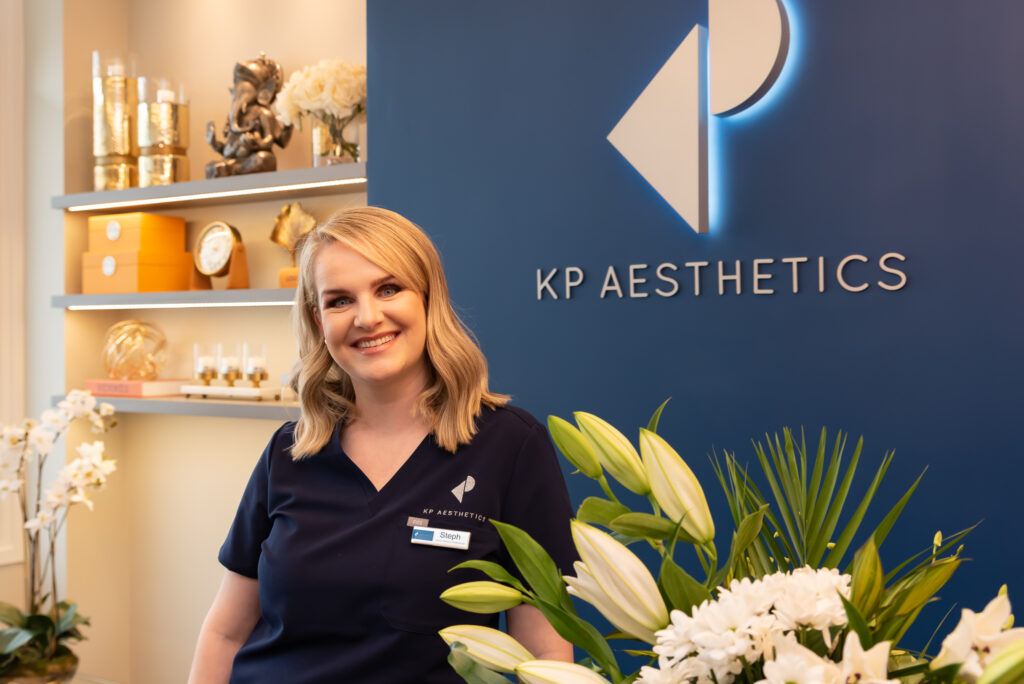 Steph is a level 5 qualified medical aesthetician with over 16 years experience in well established clinics, becoming specialised over the last 10 years in skin & laser treatments

There aren't many Level 5 qualified aestheticians in the country so Steph is super unique with her knowledge & experience as well as being passionate about the industry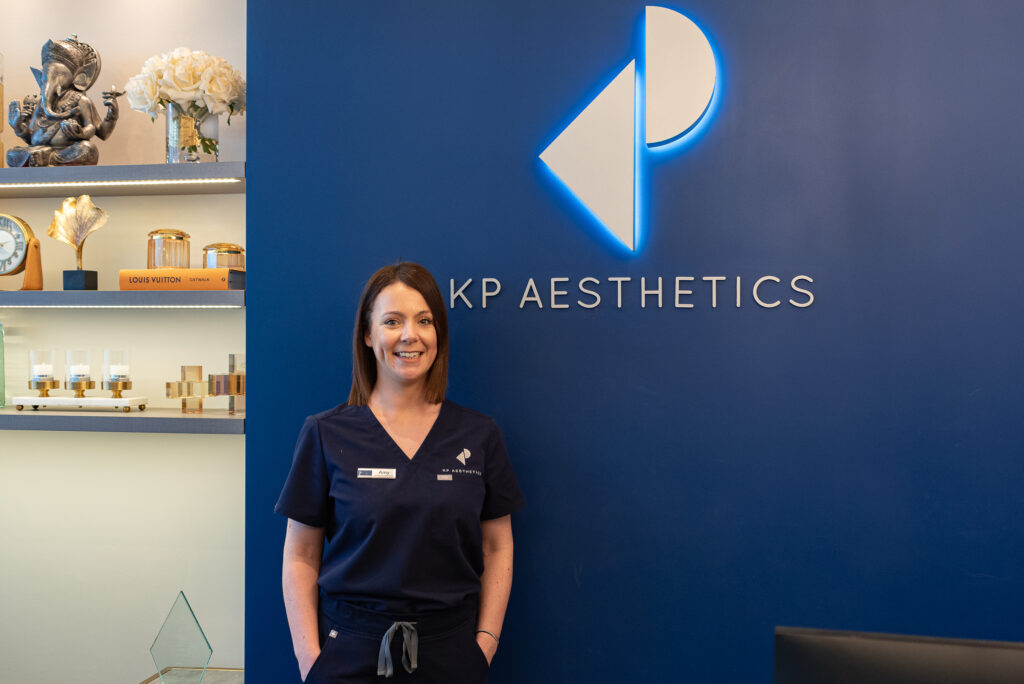 Amy is a Senior Medical Aesthetician here at KP with over 12 years' experience both at home and abroad.
Amy specialises in all aspects of skin health and lasers. She is driven by her passion for excellent customer care and taking her clients on the full journey to get the best results possible.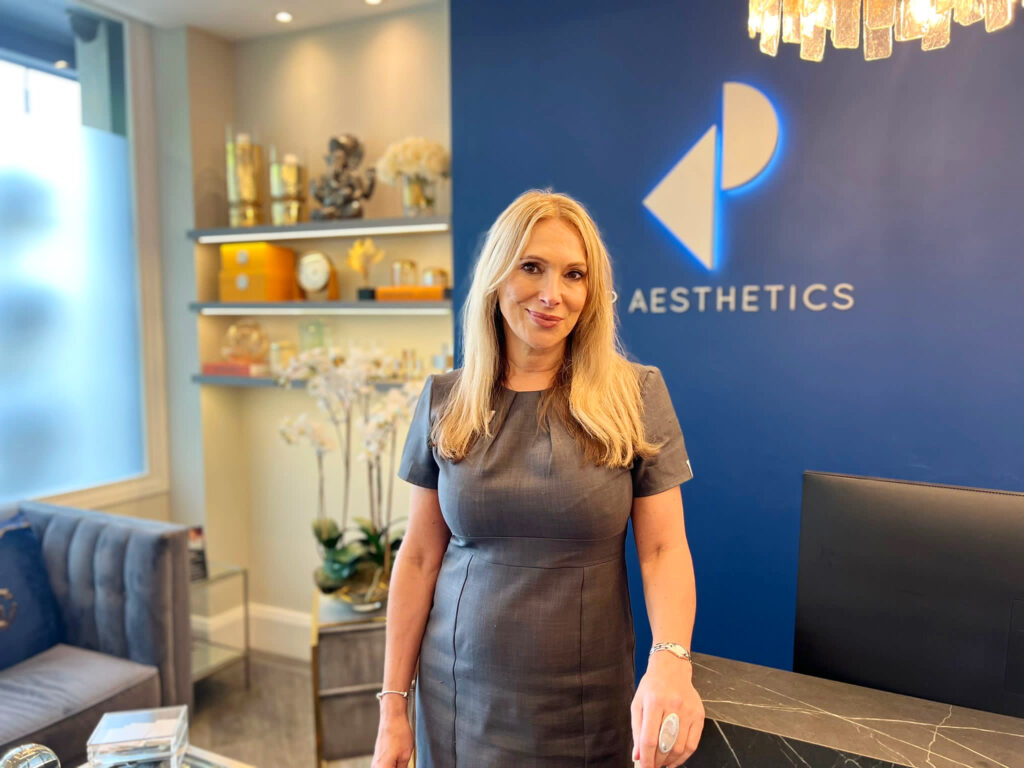 Julia works as Front of House for KP Aesthetics and she will most likely be the first person you will meet when you visit clinic.

With 20 years of working as cabin crew she understands the importance of hospitality and providing customers that first class service which is part of the KP ethos.

Since her cabin crew days, Julia has worked in the beauty sector for 12 years and has a keen interest in skin health and the importance of self care.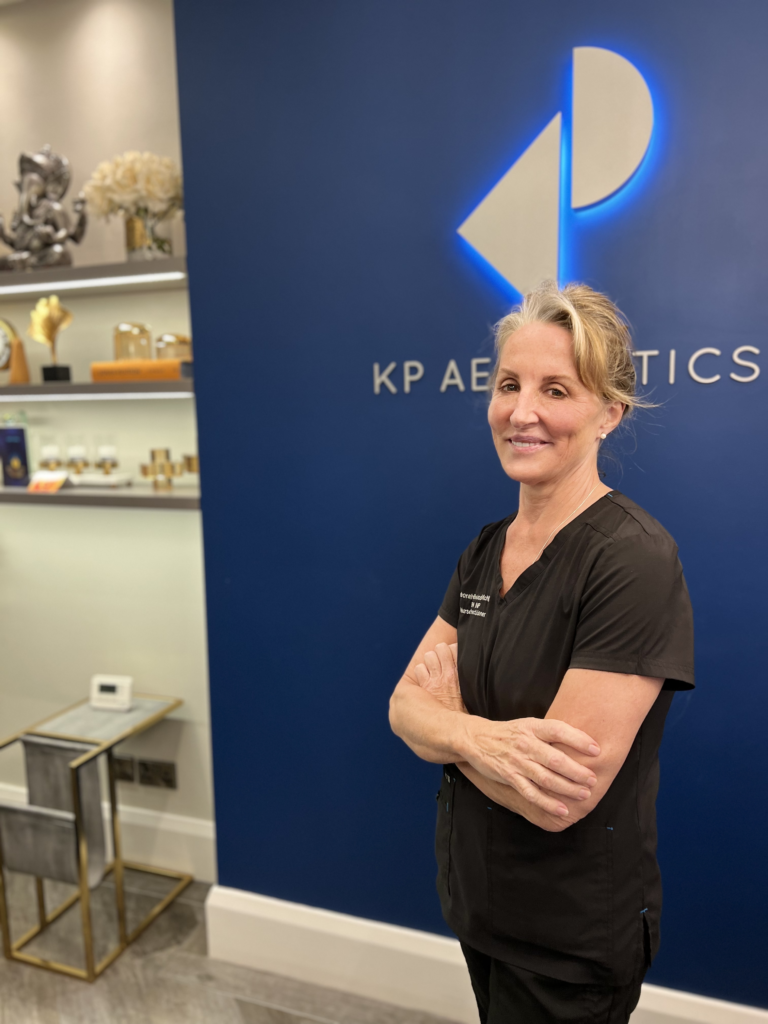 Deborah Elwiss McNally is one of the UK's most experienced practitioners, specialising in facial sculpting using dermal fillers and preventative skin care in all age groups, with a particular interest in peri/post-menopausal skin rejuvenation. She has made numerous TV appearances, including on ITV's This Morning and on Lorraine.

We are honoured to have an advanced aesthetics nurse practitioner with over 30 years experience at Internationally recognised aesthetic clinics join the team and I am super excited for you to see her artistry 💉

Deborah has made an international career at the top levels of Aesthetic Beauty throughout the world, starting back in 1993 when she trained in California, USA under renowned plastic surgeons Mr Fred Brandt and Dr Tim Flyn.

After honing her skills and knowledge of every aspect of the cosmetic beauty industry in California, a globally recognised centre for aesthetic treatment and research, her expertise would then take her to what is regarded as the most famous medical street in the world – Harley Street, London.

Among Deborah's many skills, she is also highly sought after as a Cosmetic Procedure Trainer, and has trained many successful aesthetic consultants on many areas of non-surgical cosmetic treatments, from Anti Wrinkle Injections, Dermal Fillers, Skin Peels and many many more.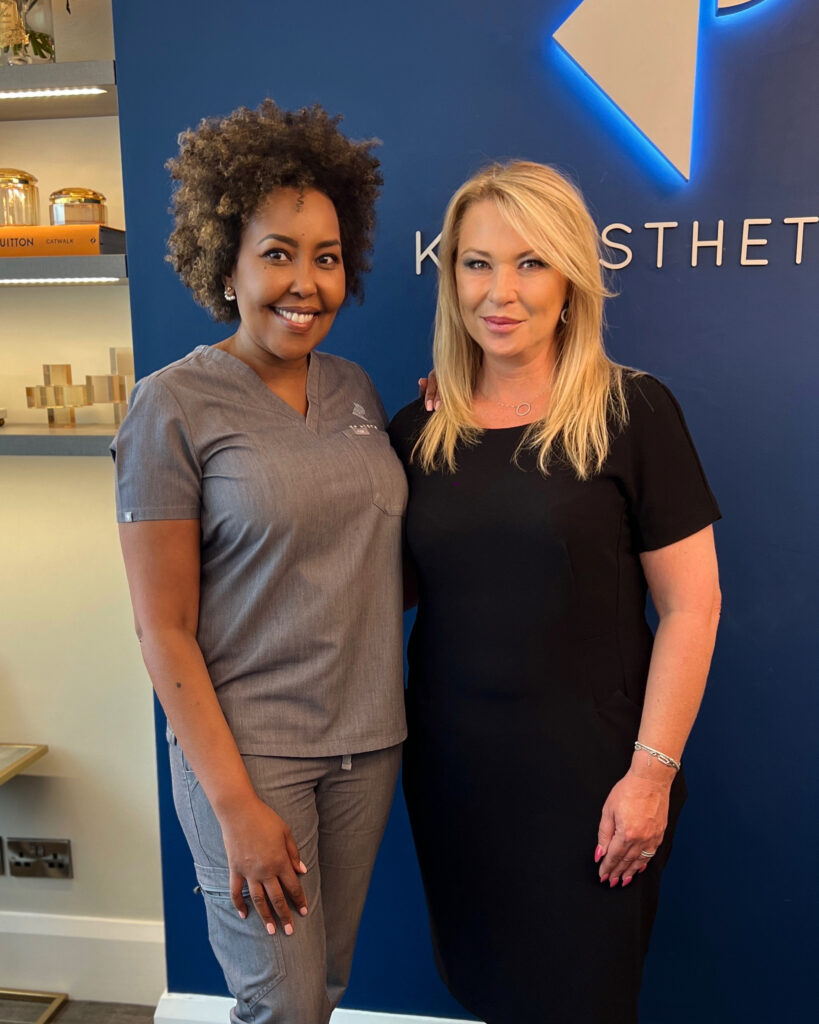 Lisa is an experienced and driven professional with a diverse background in aviation, travel, and healthcare management. With over 20 years of experience in the aviation and travel industry, Lisa has honed her skills in managing regulated healthcare service functions and has recently taken on the role of Clinic Manager at KP Aesthetics.
Throughout her career, Lisa has demonstrated a proven record of success in leading and managing healthcare divisions. She possesses a specialised expertise in weight loss provision, allowing her to implement and develop advanced patient frameworks with a focus on innovation, compliance, and governance adherence. Lisa has forged strong partnerships with leading providers in the healthcare industry, collaborating with them to implement effective and sustainable patient care solutions.
One of Lisa's key strengths lies in her extensive people management experience. She understands the importance of fostering a positive and cohesive team environment, which has consistently resulted in high levels of employee engagement and productivity. 
Lisa's comprehensive healthcare knowledge, combined with her analytical skills and effective communication, enable her to navigate complex challenges and deliver optimal outcomes for both patients and the clinical team.
Prior to joining KP Aesthetics, Lisa held the position of General Manager at Transform, where she oversaw the day-to-day operations and strategic planning of the organisation. Her exceptional leadership skills and dedication to providing quality healthcare services have earned her a stellar reputation in the industry.
As the Clinic Manager at KP Aesthetics, Lisa is committed to leveraging her extensive experience and expertise to drive the clinic's success. She aims to ensure the highest standards of patient care, promote innovation, and foster a culture of excellence within the clinic. With her strong leadership abilities and passion for delivering exceptional healthcare, Lisa is poised to make a significant impact on the growth and success of KP Aesthetics.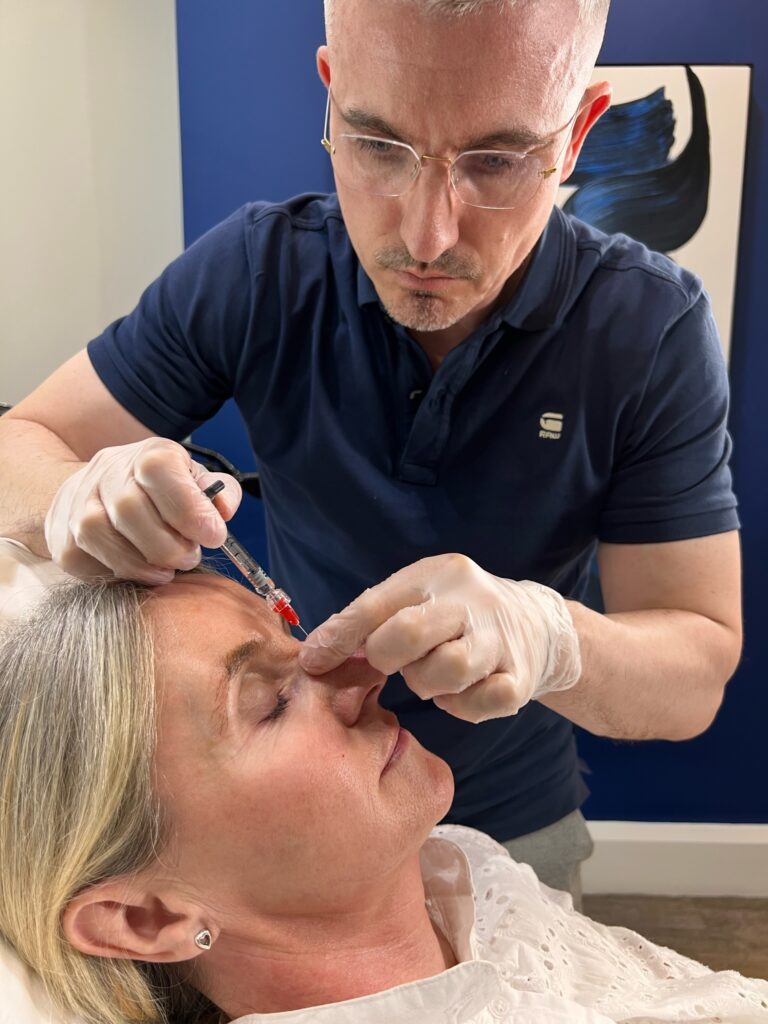 FRCS Plast MD MEd MSc PGc 
Mark is our Medical director and surgeon. A renowned plastic surgeon whose unwavering commitment to the art and science of cosmetic and reconstructive surgery has made him a trusted expert in the field. 
With a career spanning over two decades, Dr. Gorman has consistently demonstrated his passion for enhancing the lives of his patients through his surgical skills and compassionate care.

As a board-certified plastic surgeon, Dr. Gorman has dedicated his career to delivering exceptional results to his patients. His surgical proficiency covers a broad spectrum of procedures, including facial rejuvenation, breast augmentation, body contouring, and reconstructive surgery. Dr. Gorman approaches each case with meticulous attention to detail and a deep understanding of individual patient needs, ensuring that the outcome aligns with their unique aesthetic goals.