Introducing, Contour Master,  non-invasive body contouring solution clinically proven to increase muscle and decrease fat. This revolutionary technology can be used to target stomach, buttocks, arms and legs. 
Everyone deserves to be confident in their life and Contour-Master can let you reach the body goal that you really want.
Contour Master provides safe and non-surgical treatment.Focused electromagnetic field passes through all skin and fat in order to effectively stimulate the muscle, providing the most intensive continuous contractions which is ideal for muscle growth.The contractions also trigger the release of free fatty acids which break down localised fat deposits via cell apoptosis.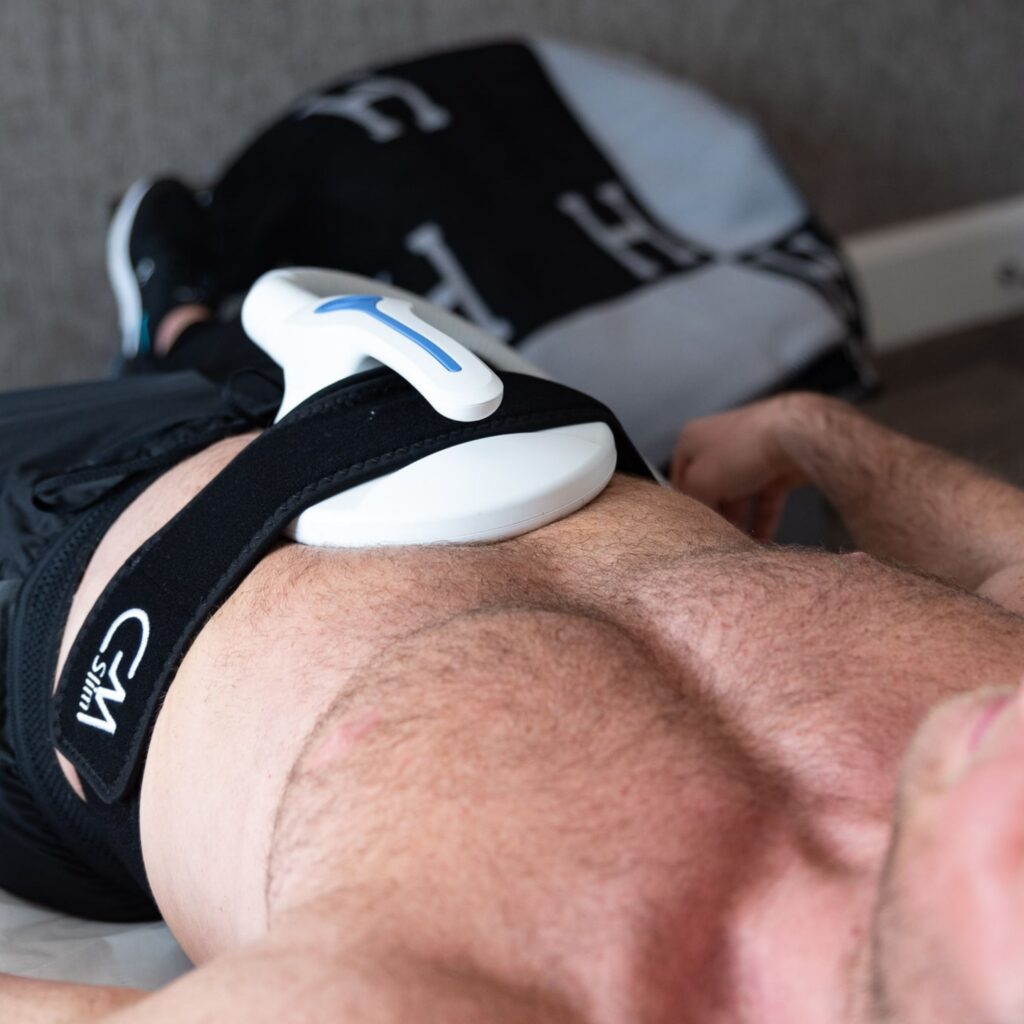 Contour Master uses a specific range of frequencies that force muscles to maintain a contracted state for several seconds. When repeatedly exposed to these high-load conditions, muscle tissue must adapt.
Studies indicate that one to two months after HI-EMT treatments, average muscle mass is increased by 18% and localised fat is reduced by 21%.
No downtime, can resume normal activities.
£250 Legs
£250 Arms
£250 Abdomen
£250 Buttocks
Recommendation: Twice a week for three weeks
Course of 6 Sessions – £1,500 
Save 10% when purchasing a package