DERMAPEN TREATMENTS manchester
Our skin is a wonderful thing. It is the largest and one of the most important organs of our body. Let's think for a moment about what our skin does for us. It takes on cuts and grazes, fights off dirt and disease, keeps out the rain, protect us in cold weather with hairs on end; we could go on. In fact, the skin is under almost constant attack from pollutants, the sun, the ageing process, our genetic makeup – and then there are the stubborn scars we leave on it from acne and operations. 
Fortunately, Dermapen at KP Aesthetics is a really effective treatment for all of these imperfections which can often kick at our confidence. Dermapen, or microneedling, can leave our skin looking and feeling fabulous.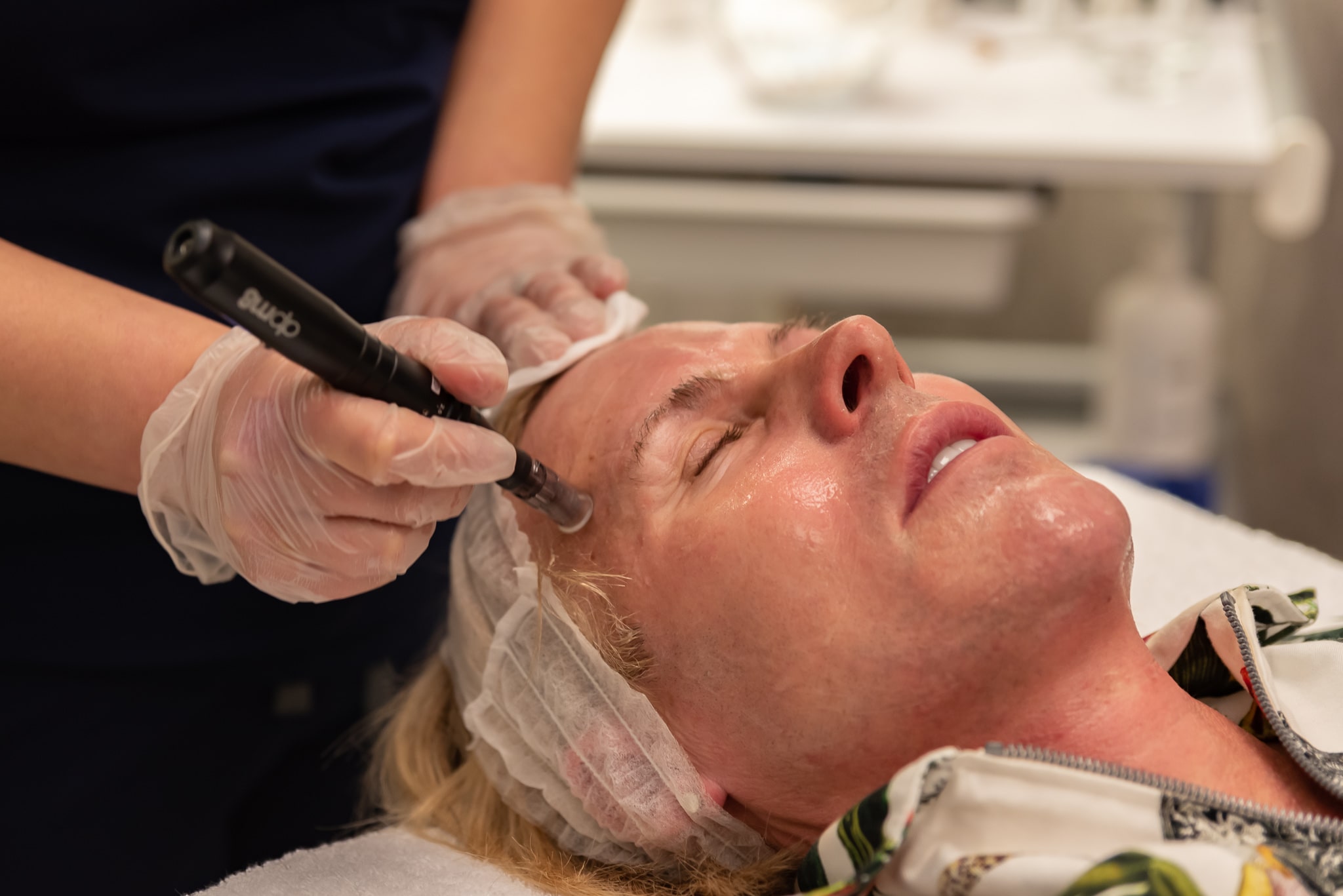 With any aesthetic treatment there are quite rightly lots of queries and concerns and Dermapen is no different. Whilst I will always aim to put you at ease with a detailed talk through of the Dermapen treatment in our initial consultation, I want to share a few of the frequently asked questions, and their answers.​80% of people will experience acne at some point in life, but when it leaves scars, many people feel low self-esteem. Skin needling using the Derma FNS pen is one of the most effective treatments available for reducing the appearance of scars, and it can also help to rejuvenate and remodel the skin.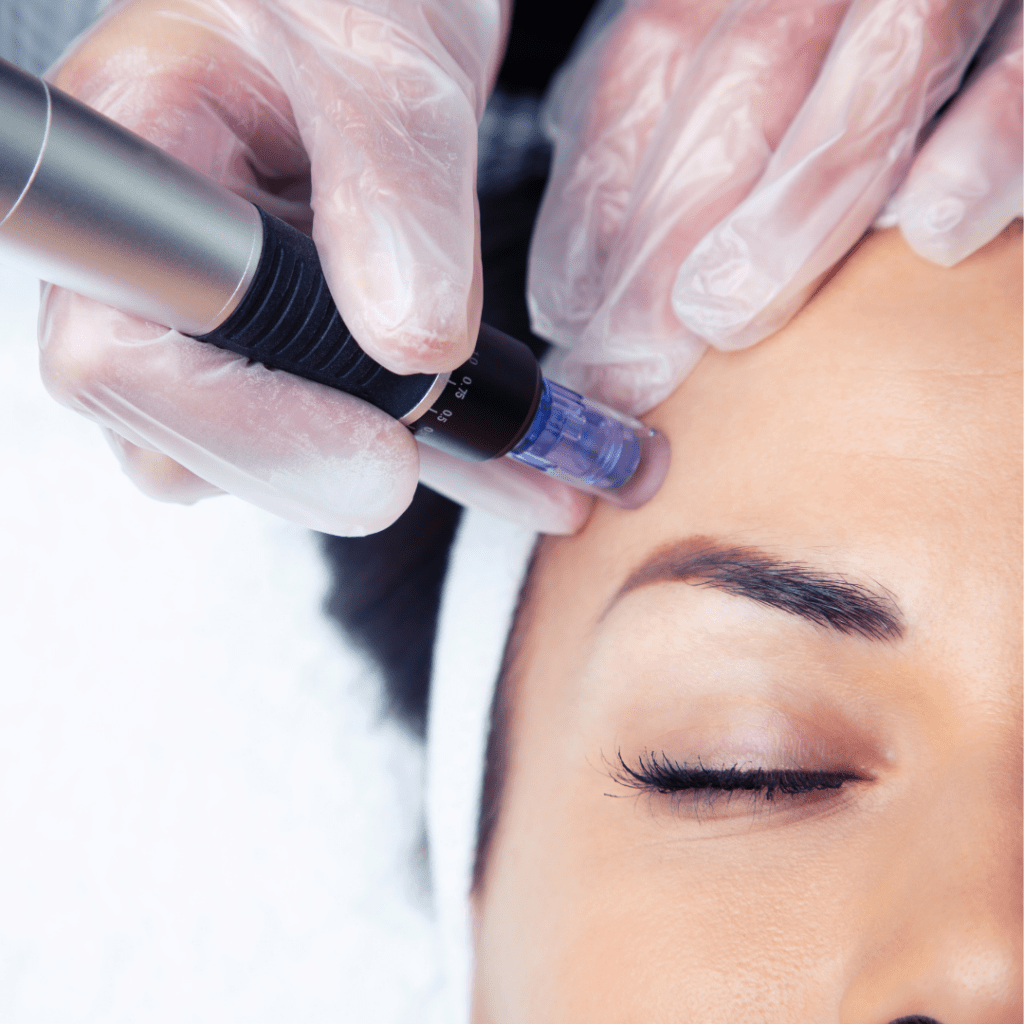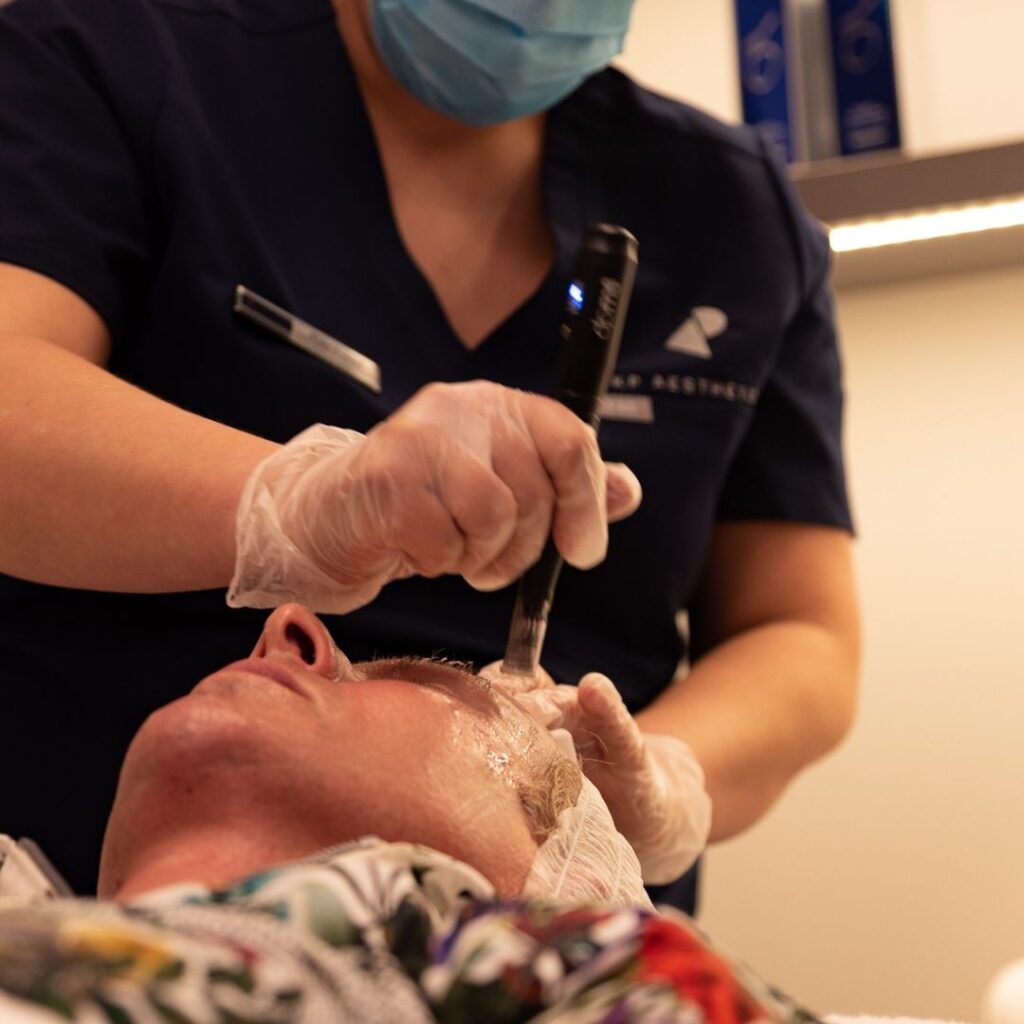 RESTORE ELASTICITY AND SMOOTH SKIN​
The concept of skin needling using the Dermapen is based on the skin's natural ability to heal itself when it is damaged. The Dermapen made up of a series of small needles which make tiny holes in the skin's surface, causing the skin to release growth factors which encourage breakdown of old collagen and production of new collagen. This process lifts, tightens and rejuvenates the skin, and reduces the appearance of lines, wrinkles and scars.
BENEFITS OF TREATMENT WITH THE DERMAPEN
The Dermapen offers a more comfortable experience for patients and improved safety compared to the traditional Dermaroller skin needling system. It brightens and tightens skin on the décolletage and across the face, and reduces the appearance of lines, wrinkles and scars by encouraging collagen production.
Bruising, Mild headache, Ptosis.
DERMAPEN FACE  – £262 Each / App Time 90 Minutes
DERMAPEN FACE, NECK AND DÉCOLLETAGE  – £330 Each / App Time 90 Minutes

COURSE OF 3 DERMAPEN FACE, NECK AND DÉCOLLETAGE  – £890 / App Time 90 Minutes
COURSE OF 3 DERMAPEN – £707 / App Time 90 Minutes
PLEASE NOTE – This includes 20 minutes of Numbing Time Included
Recovery Time  – 1-5 Days