Anti-Ageing Treatments in MANCHESTER
Experience the remarkable effects of anti-ageing injections, temporarily reducing the visibility of facial lines and wrinkles.
Situated conveniently in Altrincham, we're within easy reach for Greater Manchester, Cheshire and Wilmslow clients. Our clinic offers a luxurious, welcoming environment where our skilled team performs expertly administered anti-ageing treatments.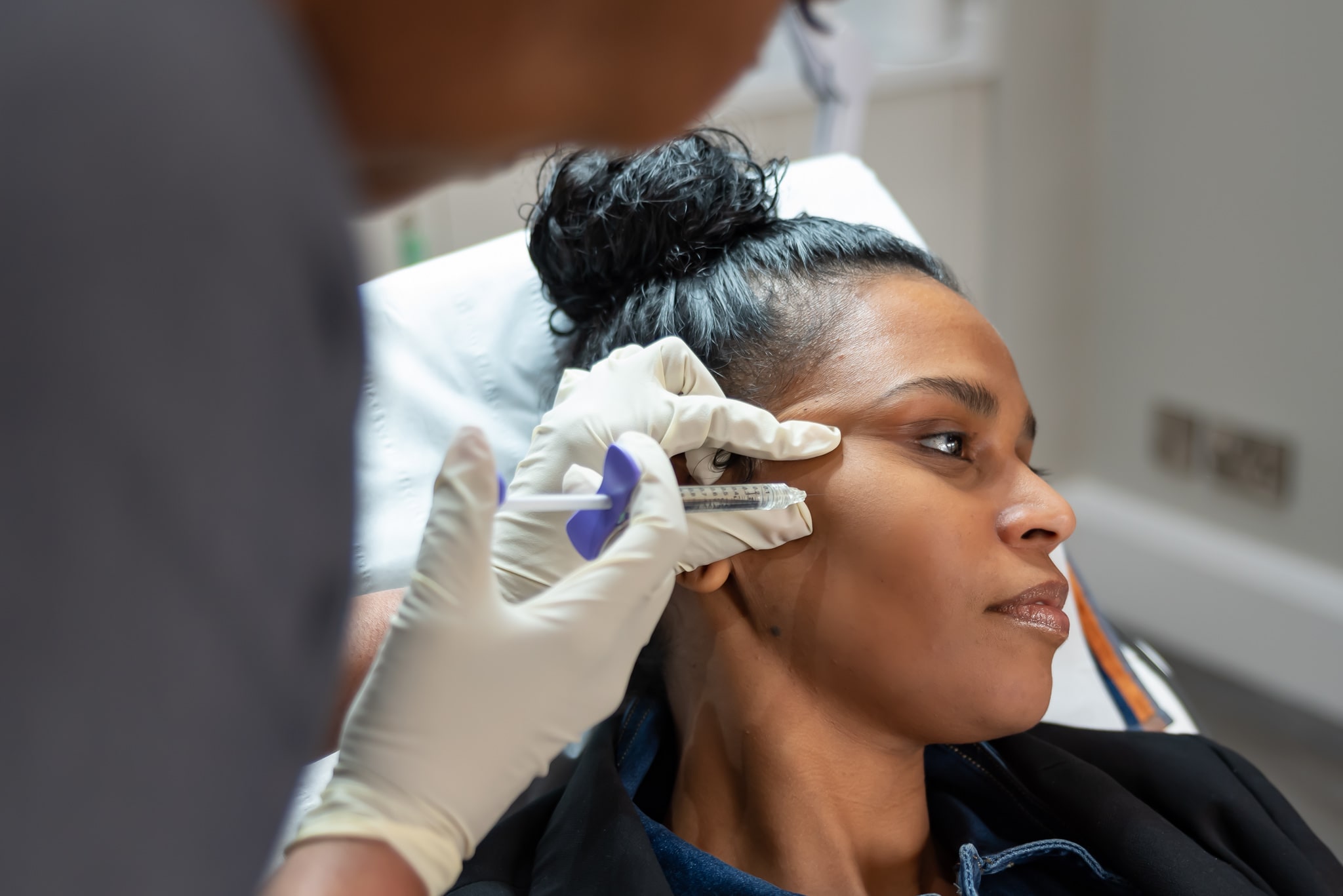 WHAT HAPPENS DURING A FREE CONSULTATION AT OUR CLINIC IN ALTRINCHAM, MANCHESTER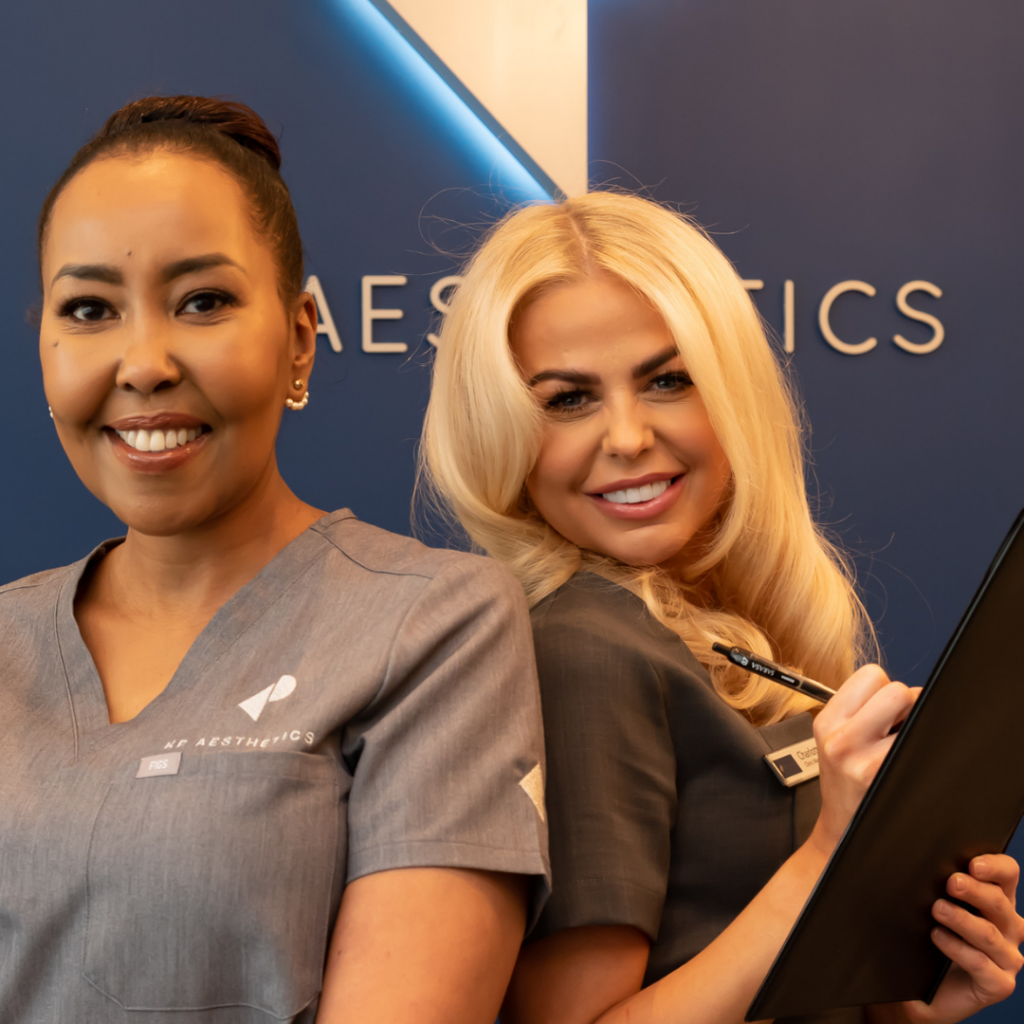 Clinicians recommend anti-ageing injections to target various areas of concern, including the forehead, lines between the eyebrows, crow's feet (wrinkles around the eyes), and upper lip lines. These injections can also address deep lines, creases, and sagging caused by volume loss.
During your consultation, clinicians may suggest dermal fillers like Juvederm® or anti-wrinkle injections like BOTOX® (which contains botulinum toxin). It's important to note that botulinum toxin is a prescription medication and should only be administered by a trained clinician to ensure a safe procedure.If you are considering anti-ageing treatment, it's crucial to undergo a comprehensive consultation with a qualified professional.
Prior to proceeding with the treatment, it is vital to be well-informed about alternative options and fully aware of relevant facts, including potential risks and complications. Any questions or concerns you have will be addressed in detail during the consultation process.
Our clients are given ample time to make an informed decision, even if it means choosing not to proceed with the treatment. Likewise, our clinicians may refuse to offer treatment if they believe it is not in the client's best interest. We are committed to providing open and honest advice.
Anti-ageing treatments are commonly used to treat lines and wrinkles around the face and neck, but they can also be used to treat other conditions such as hyperhidrosis and teeth grinding. In the case of hyperhidrosis or excessive sweating in the hands, feet, armpits and face, botulinum toxin blocks the signals from the brain to the sweat glands. For bruxism or teeth grinding botulinum toxin relaxes the masseter muscle in the jaw, reducing teeth grinding.
No downtime, can resume normal activities.
Bruising, Mild headache, Ptosis.
AREAS COMMONLY TREATED WITH ANTI-AGEING TREATMENTS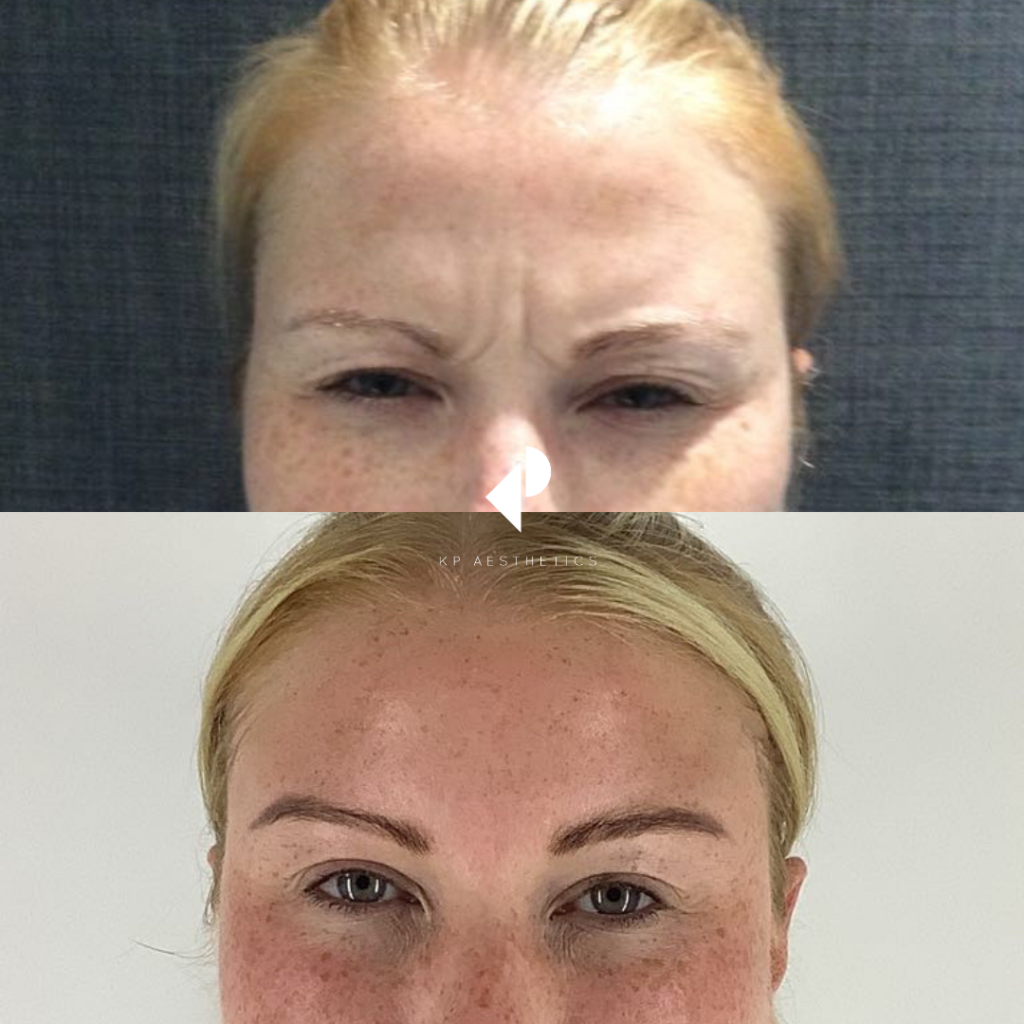 FROWN LINES | KP AESTHETICS MANCHESTER

Anti-ageing injections can temporarily smooth out lines and wrinkles. From horizontal lines across the forehead to vertical lines between the eyebrows, these injections can help reduce the appearance of frown lines, a common sign of the ageing process.
Although it's important to consult a trained professional to assess all your options.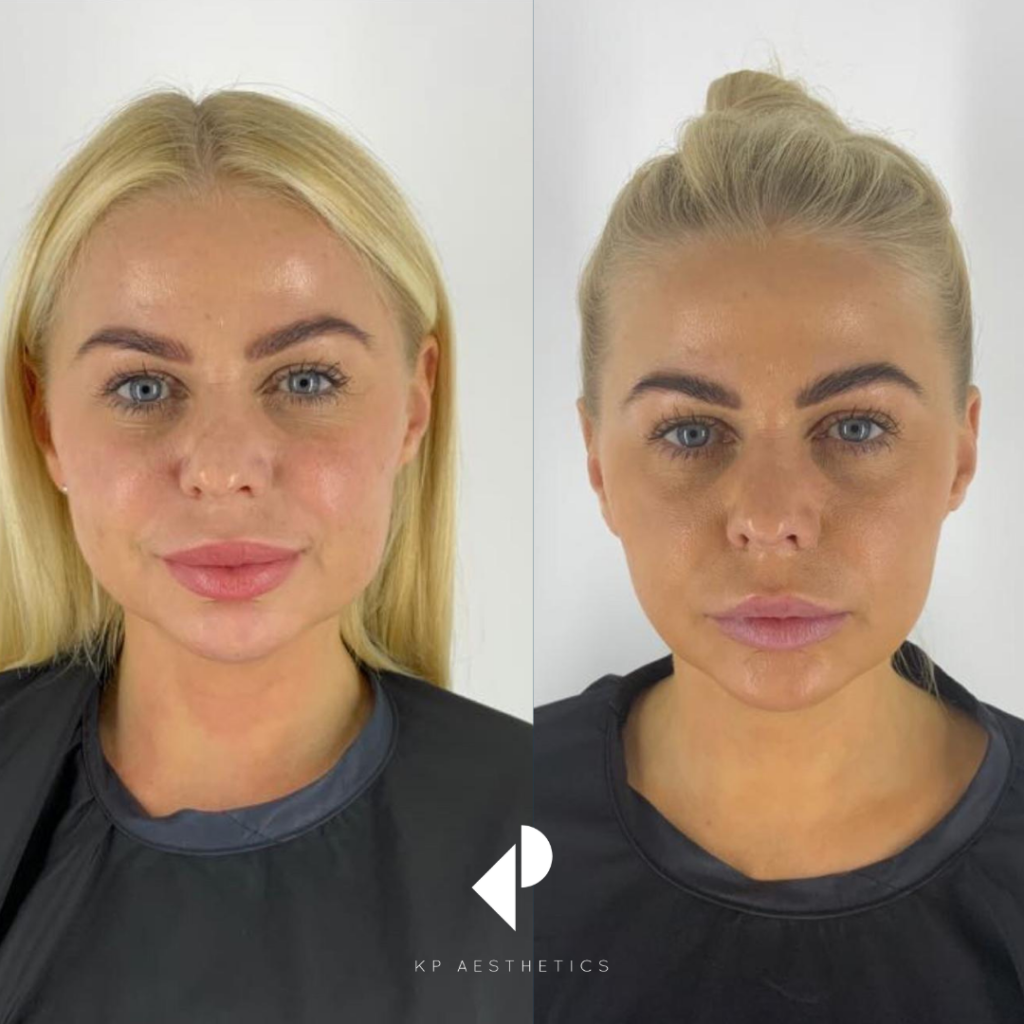 FACIAL SLIMMING | KP AESTHETICS Manchester
Anti-wrinkle injections can be used to reduce the size of the masseter muscle (jawline muscle). 
By selectively weakening this muscle, the injections can result in a less square, more oval facial shape, thereby giving the face a softer, more feminine appearance. This treatment also benefits individuals who grind their teeth or have TMJ pain.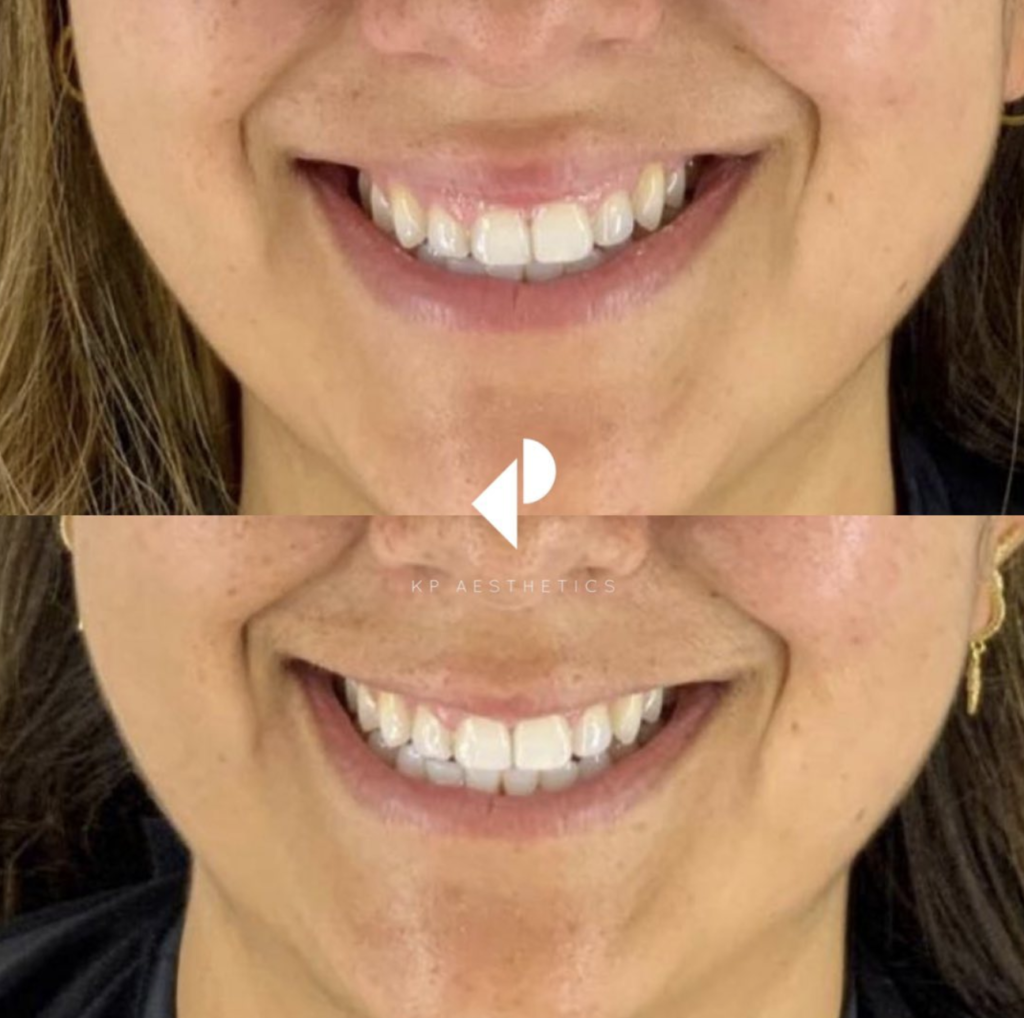 GUMMY SMILE | KP AESTHETICS MANCHESTER

Some people feel self-conscious about showing too much gum when they smile. 
Anti-wrinkle injections can help in these cases by reducing the elevation of the upper lip during smiling, thus exposing less of the gum and enhancing the overall aesthetic balance of the smile.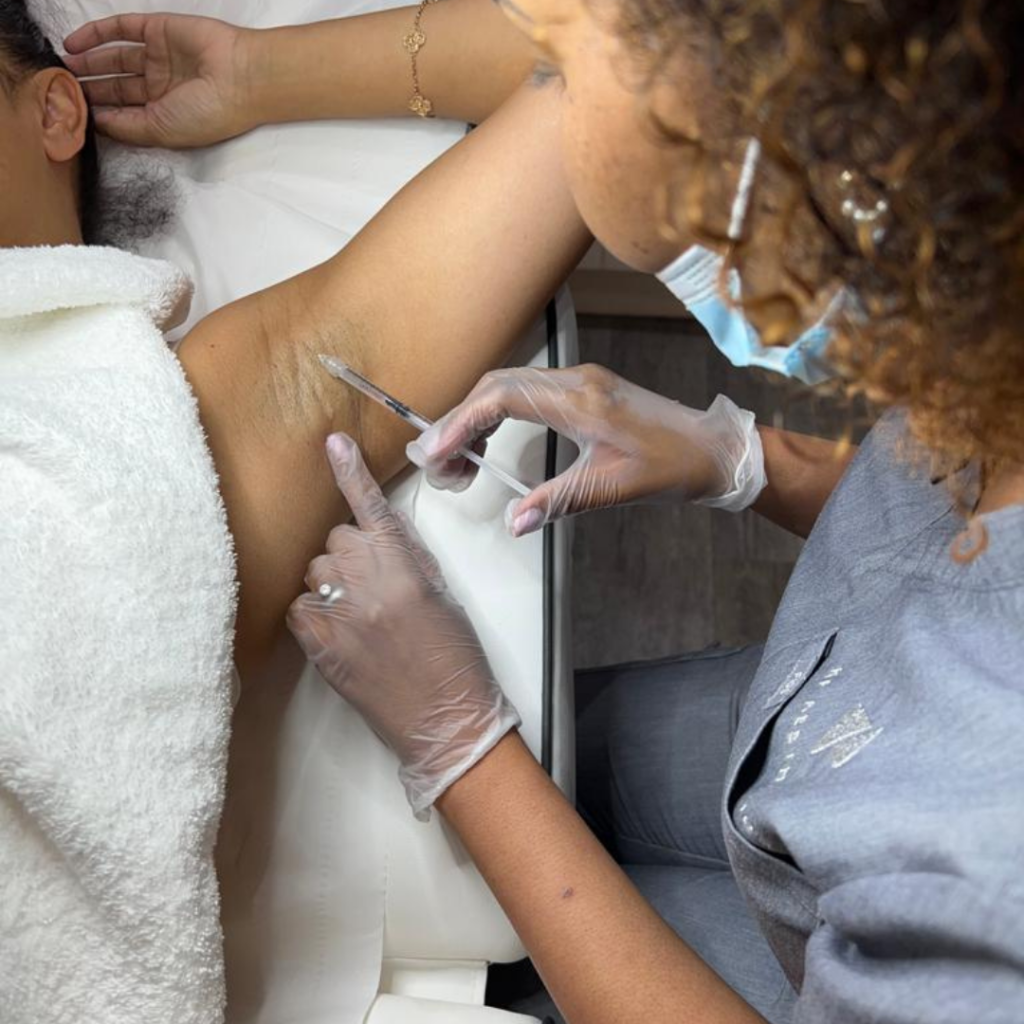 Hyperhidrosis (excessive sweating) | KP AESTHETICS MANCHESTER

Anti-ageing treatments are also popular for excessive underarm sweating, also known as hyperhidrosis. 
When topical treatments are ineffective, anti-ageing treatments provide temporary relief by blocking the nerves that stimulate your sweat glands.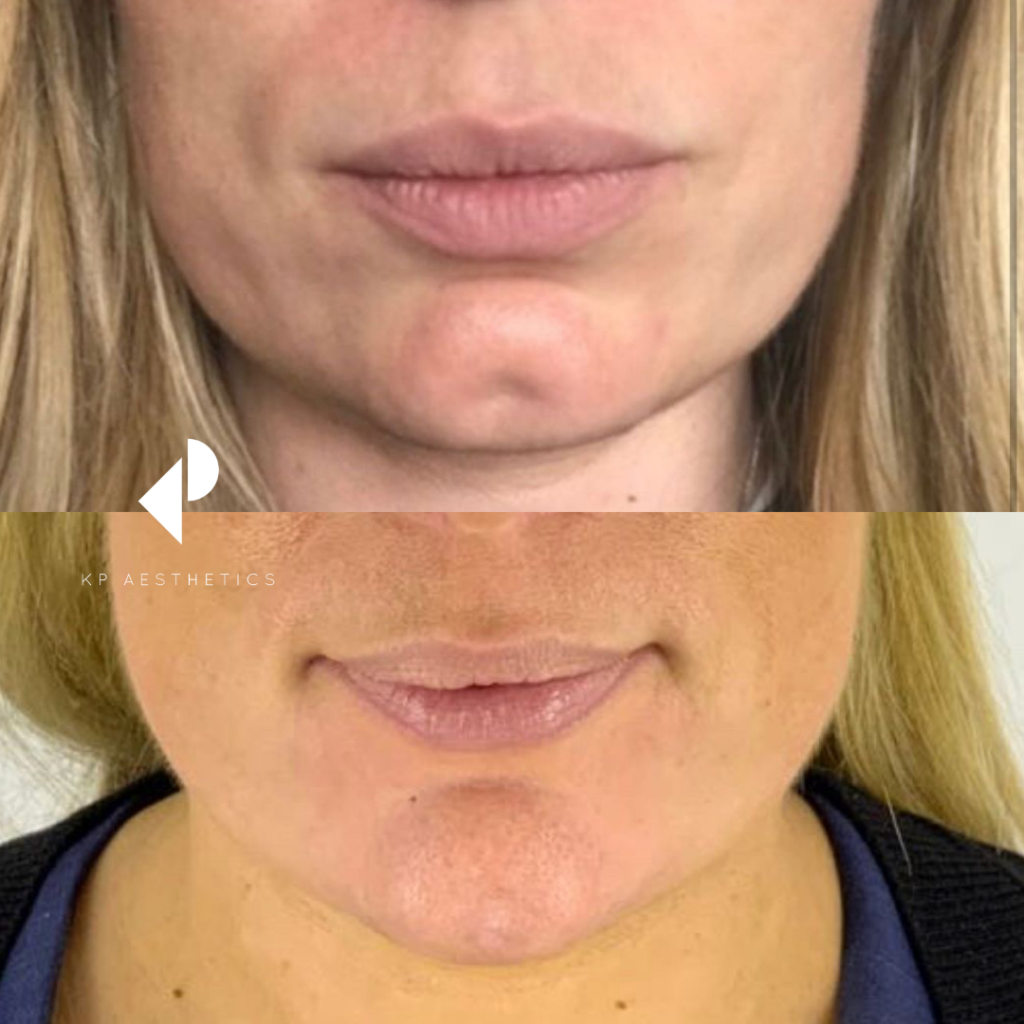 CHIN DIMPLES | KP AESTHETICS MANCHESTER

Dimpling or 'cobblestone chin' occurs when the mentalis muscle of the lower chin contracts irregularly. 
Anti-wrinkle injections can relax this muscle, thereby smoothing the chin surface for a more even appearance.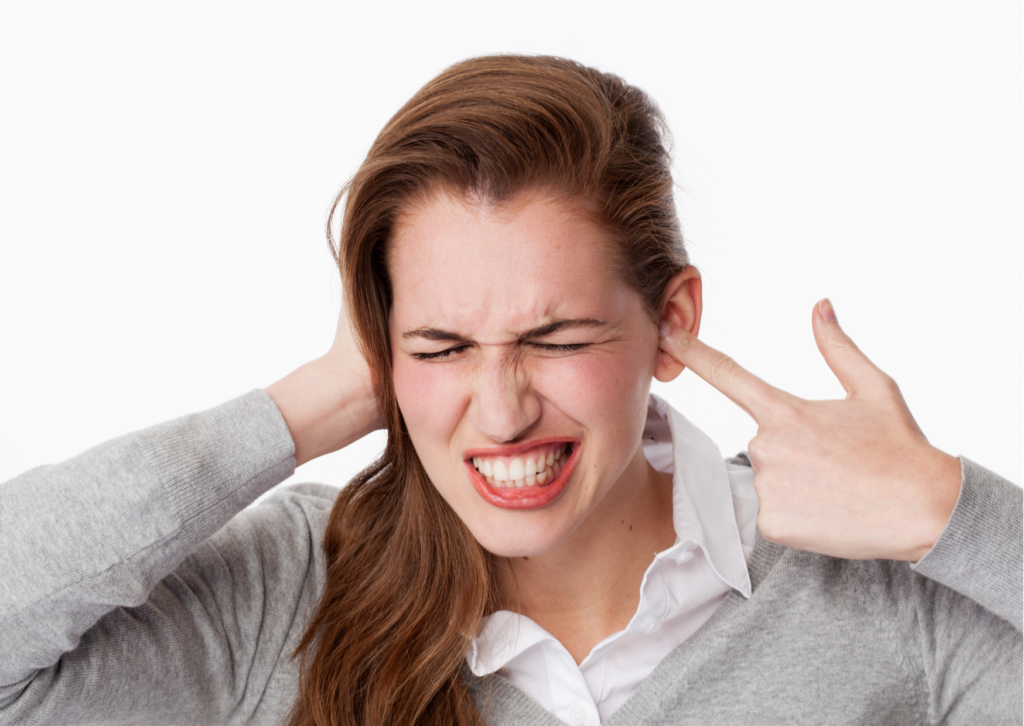 Migraines | KP AESTHETICS MANCHESTER

Not only used for cosmetic treatments. Anti-ageing injections have been approved for the treatment of chronic migraines. 
If you suffer from headaches for more than 15 days each month, Anti-ageing injections may help reduce the frequency of these migraines. Administered every 12 weeks, it can effectively prevent headaches and migraines before they even start.
FREQUENCY OF TREATMENT – Every 12 Weeks
PLEASE NOTE – No top-up for at least 3 weeks after Treatment.
FOR ALL PATIENTS
The prices above apply
WHAT AREAS CAN BE TREATED?
Frequently Asked Questions