NuEra® Tight with FocalRF® Technology
NuEra uses non invasive radio frequency to improve the collagen structures within the skin as well as improving the elasticity and the overall appearance of the skin.
BODY SCULPTING TAKES ON A WHOLE NEW MEANING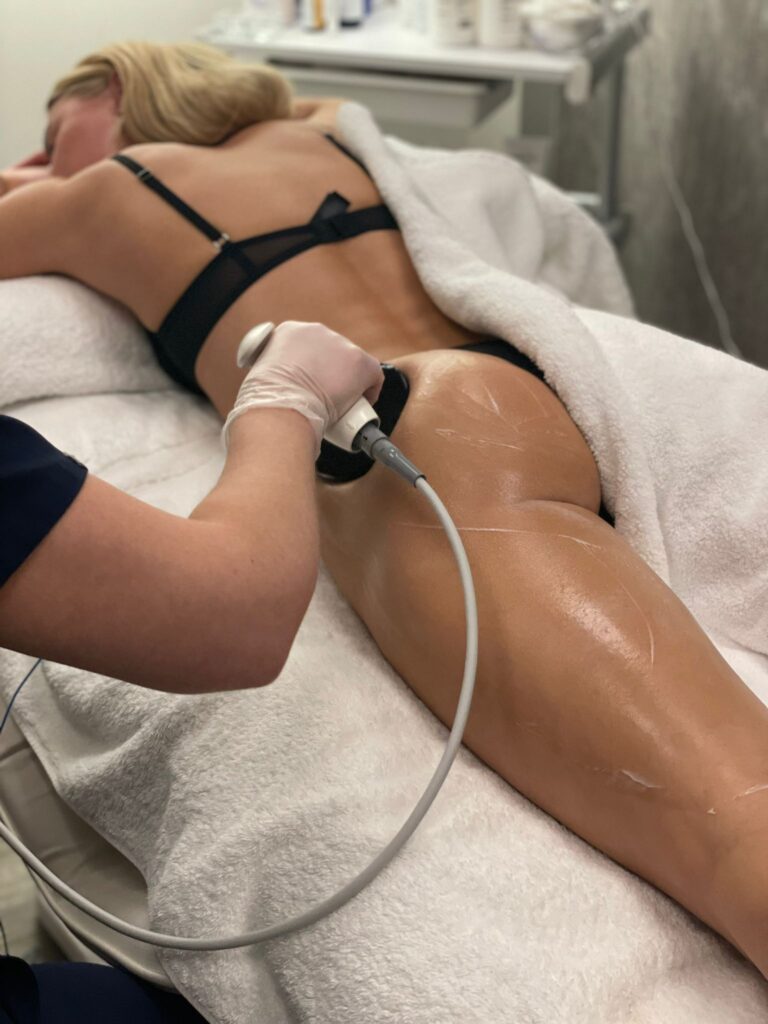 PERSONALISED BODY SCULPTING
No two patients are exactly alike. This is why a one-size-fits-all treatment plan is no longer suitable.
Now, you can leave all limitations behind and discover an unparalleled level of personalisation, with the body sculpting treatment. 
FAT REDUCTION
A truly personalised body contouring experience starts with FocalRF technology treating subcutaneous fat on any region of the body easily and effectively, helping to reduce stubborn fat cells.
CELLULITE REDUCTION
Powered by FocalRF technology NuEra Tight applies multiple frequencies, two treatment modes and effective mechanical massage for connective tissue manipulation, to remodel cellulite and improve the appearance of bumps and dimpling.
WRINKLE REDUCTION
With high frequencies and precise temperature control, NuEra Tight is able to stimulate the activity of fibroblasts and enhance blood flow, creating an immediate smoothing effect that will continue to improve as the body's healing mechanism generates new collagen production.
SKIN TIGHTENING
NuEra Tight automatically elevates and regulates the temperature in the skin tissue to the required degree stimulating collagen, improving signs of sagging skin and wrinkles. From larger areas of the body to a smaller facial area, FocalRF technology targets the energy penetration to the dermis layer, ensuring safe and effective treatments.
Start from £189 per session
PLEASE NOTE – Consultation Time – 30 Minutes
FREQUENCY OF TREATMENT – Every week for 6 weeks and then 1 a month.