HydraFacial is an award-winning treatment using revolutionary technology to cleanse, exfoliate and hydrate the skin. It is effective at treating multiple skin complaint and is suitable for all skin types
HydraFacial is a multi-step treatment that uses patented technology to cleanse, exfoliate, extract and treat the skin. 
During the treatment, dead skin cells and impurities are removed and the skin is hydrated with antioxidants & peptides. Unlike other treatments, HydraFacial can be had as often as weekly or monthly to achieve a fast and long lasting result.
Whether you're simply looking to maintain the healthy condition of your skin or are concerned about acne or pigmentation, HydraFacial can be catered to your needs.
Following 7 steps, here's what the HydraFacial helps with; ⁣
⁣
> Breakouts and congestion⁠⁣
> Advanced signs of ageing⁠⁣
> Dehydration or dry skin⁠⁣
> Uneven texture⁠⁣
> Enlarged pores⁠⁣
> Pigmentation or lackluster skin⁠⁣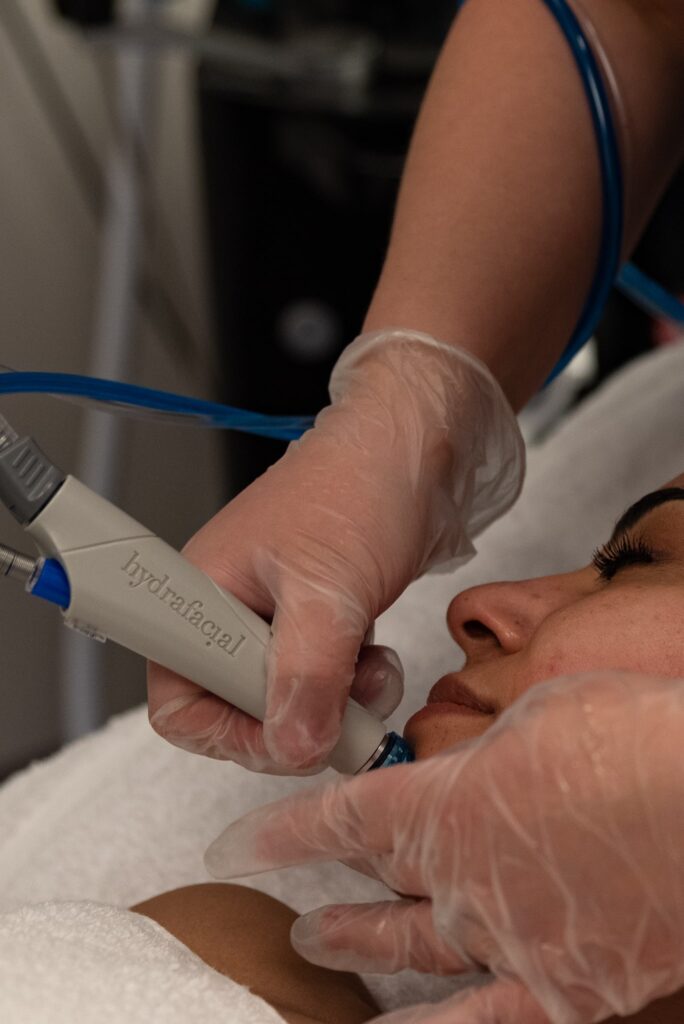 Our HydraFacial treatments are one of the most popular at KP Aesthetics because they are simply the best facials that anyone has

Keeping those pores clean and clear, your skin's natural barrier healthy and plump, and preventing any further aging.⁣
⁣
HYDRAFACIAL in Altrincham, MANCHESTE
FREQUENCY OF TREATMENT – Every 4 Weeks