Laser Hair Removal, ALtrincham manchester
Laser hair removal is the best answer for those of you looking to have lasting super smooth skin. Since introducing the Soprano Ice Platinum laser hair removal treatment to KP Aesthetics, we have had the pleasure of delivering beautiful, hair-free skin to lots of wonderful clients, both current and new. Most people will have tried waxing, shaving, or hair removal cream in the past, each coming with their own grievances. Fortunately laser hair removal offers lasting answers to our unwanted hair.
​
Naturally where the word 'laser' appears, you may have an immediate set of queries and concerns. Before your consultation, I have answered some of the most frequently asked questions here. Of course should you have any more questions, please do get in touch.
​
From toes to armpits, and backs to bikini lines, Soprano Ice Platinum Laser Hair Removal promises lasting smooth skin.
​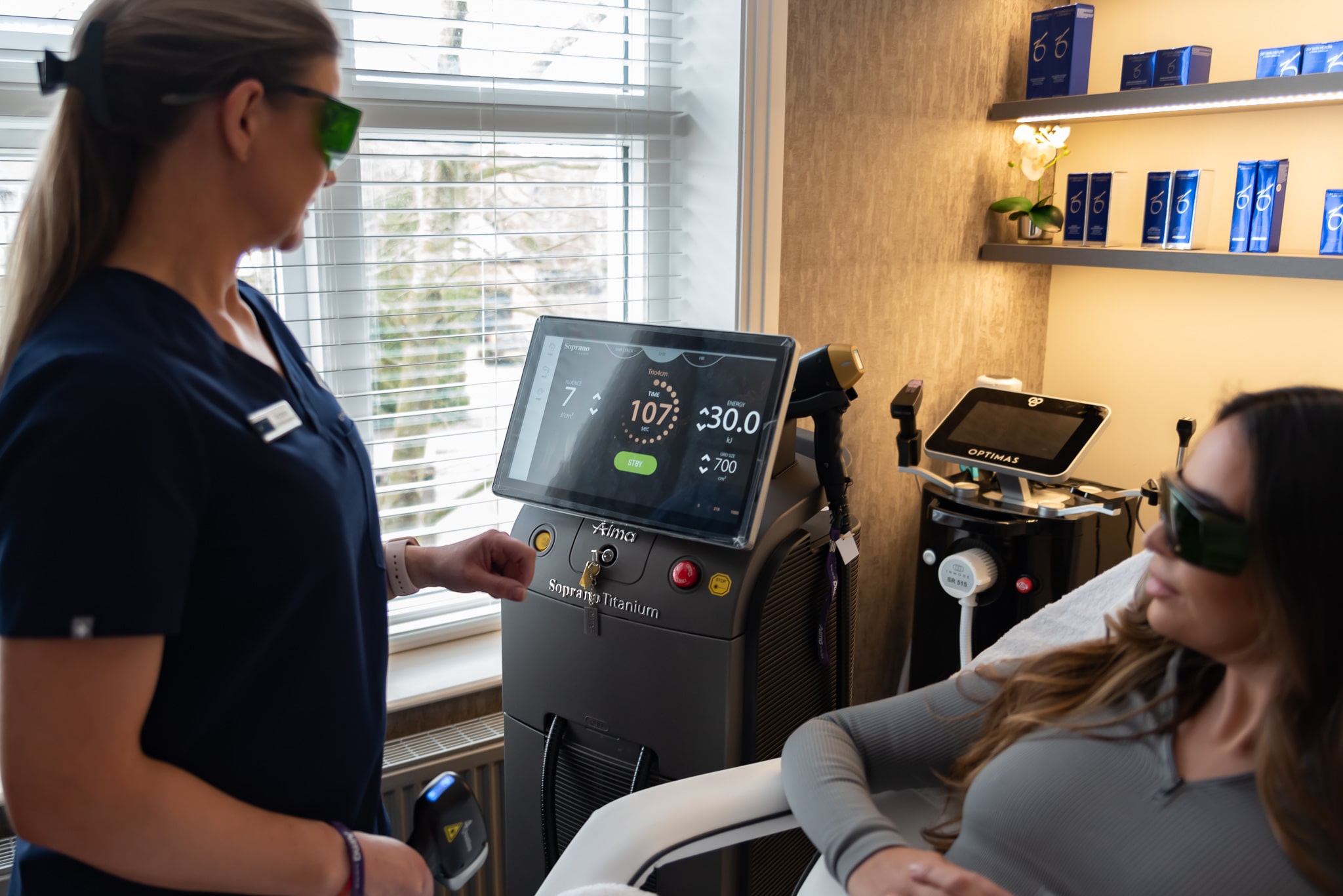 WHY SWITCH TO LASER HAIR REMOVAL?
For both men and women, when it comes to appearances, we are our own worst critic. We notice our visible and unwanted body hair more than anyone else –and it can really kick at our confidence. Laser hair removal treatment is very effective on even dark and thick hair. Since it works gently and precisely, small areas such as the upper lip, in between the eyebrows, and the nose can enduringly benefit from the laser treatment leaving you looking and feeling great.The word 'laser' may leave some of us feeling a little intimidated. However, as a qualified aesthetic nurse with thorough professional training, I promise to put you at ease.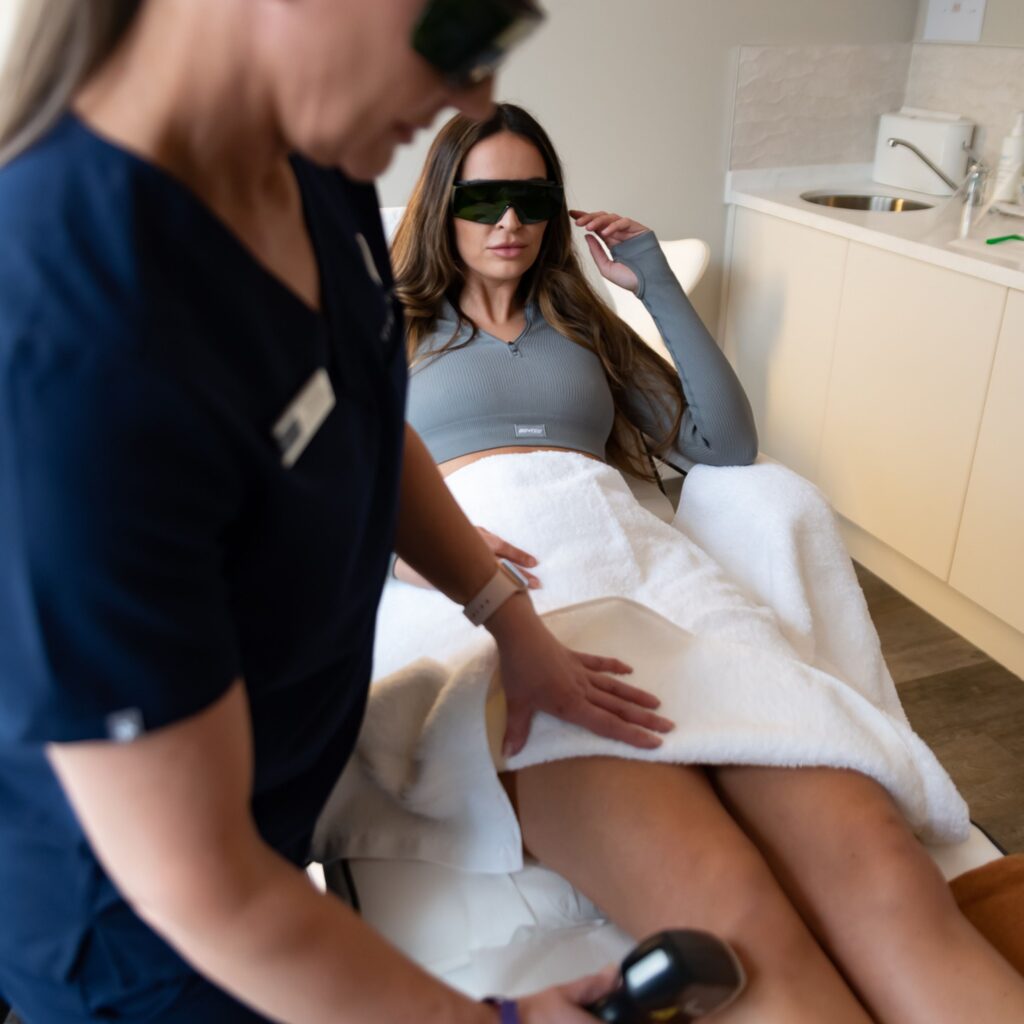 Dependant on area of treatment
Possible minor discomfort at area treated
Could result in some redness and pain similar to mild sunburn
WHY SWITCH TO LASER HAIR REMOVAL?
In an average of six sessions you can expect to live your life without the hassle of spending time and money on a six-weekly wax, or constantly staying longer in the shower to shave, or having your skin irritated by another tube of hair removal cream. Unlike the pain experienced time and again on the waxing table, or by the nick of a razor blade, laser hair removal only causes minor discomfort.
ALL YOUR QUESTIONS ANSWERED
FAQs about laser hair removal in altrincham