ADVANCED DERMAL FACIAL PROGRAMMES in manchester
At KP Aesthetics we pride ourselves on bespoke treatments to suit each and every client from aesthetics and also now with the launch of our NEW advanced facial offerings.​KP Aesthetics are able to enhance our client's aesthetics journey with the launch of new facial treatments designed to indulge each and every one of you within the comfort of our stunning new treatment environment; pure luxury, expert hands and treatments designed to create happy, healthy skin.Each client requires an in-depth consultation to discuss their key skin concerns and to achieve their desire skin expectations.
WHAT CAN THE ADVANCED DERMAL FACIAL PROGRAMMES TREAT?
These facial treatments are bespoke to each individual client and can address many different skin conditions including the management of oily skin, reduction in redness or pigmentation, minimisation of lines and wrinkles, and much more.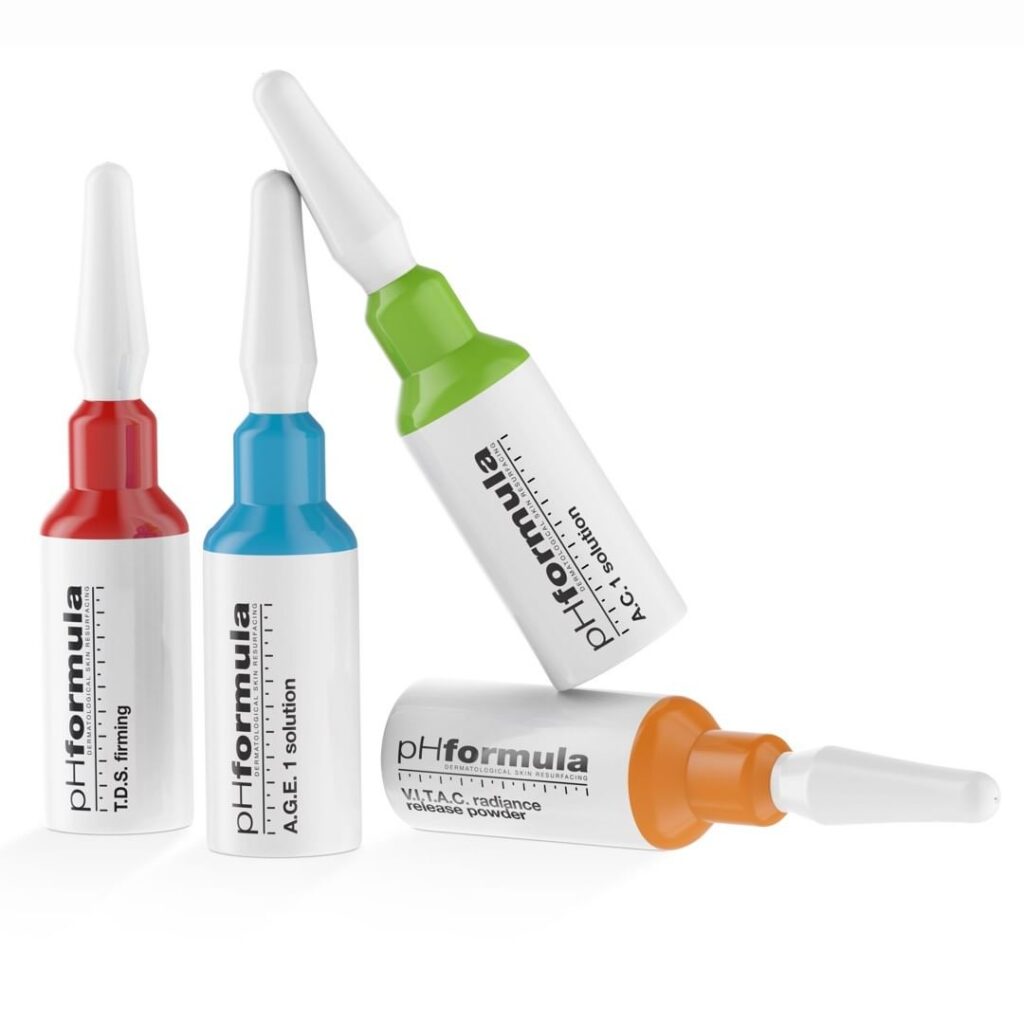 PH FORMULA RESURFACING FACIAL
90 MINUTES
£136 - Without Extraction
£152 - With Extraction

Course of 3 PH Formula – £470.00
Receive a Exfo Cleanser and Post Recovery Balm
Each of our treatments are tailored to the specific needs of your skin type. We offer targeted solutions for 
-Ageing 
-Rosacea
-Pigmentation,
-Acne 
– Vitamin C for skin rejuvenation
All Treatments are combined with a Mask and Dermalux.
This Treatment is a Bespoke 3 Step Facial
Consultation – 1 Hour (£50 redeemable against Treatment/Products)
STAGE 1:  PH Resurface or ZO Stimulator Peel
STAGE 2: Nuera, Derma Pen
STAGE 3: Dermalux Flex, TriWave, Choice of Charcoal /Cranberry PH Formula Mask
FREQUENCY – We recommend monthly for optimum healthy skin.
A ZO Stimulator Peel is a type of chemical peel offered by KP Aesthetics that can help improve the appearance of fine lines, wrinkles, acne, hyperpigmentation, and uneven skin texture. This peel contains a blend of alpha-hydroxy acids (AHAs), beta-hydroxy acids (BHAs), and other active ingredients that work together to exfoliate the skin and promote cell turnover.
During the treatment, the peel solution is applied to the face and left on for a short period of time before being neutralised and removed. Patients may experience a mild tingling or burning sensation during the procedure, but this typically subsides quickly.
FREQUENCY – We recommend monthly for optimum healthy skin.