This innovating body contouring technique allows you to find a harmonious body thanks to the cryolipolysis technique. This technology treats localised fat deposits in a non-invasive manner and without anesthesia to reduce unsightly fat rolls by up to 30%!
Thanks to the CRISTAL Pro 360º Body Contouring innovation, it is now possible to reshape the body as a whole.

The dream of a flat stomach: simultaneous treatment of love handles as well as the upper and lower abdominal regions.
Thinner thighs: treatment of inside and outside of both thighs in a single session!
Redefine your neck: treatment of the double chin and jaw lines.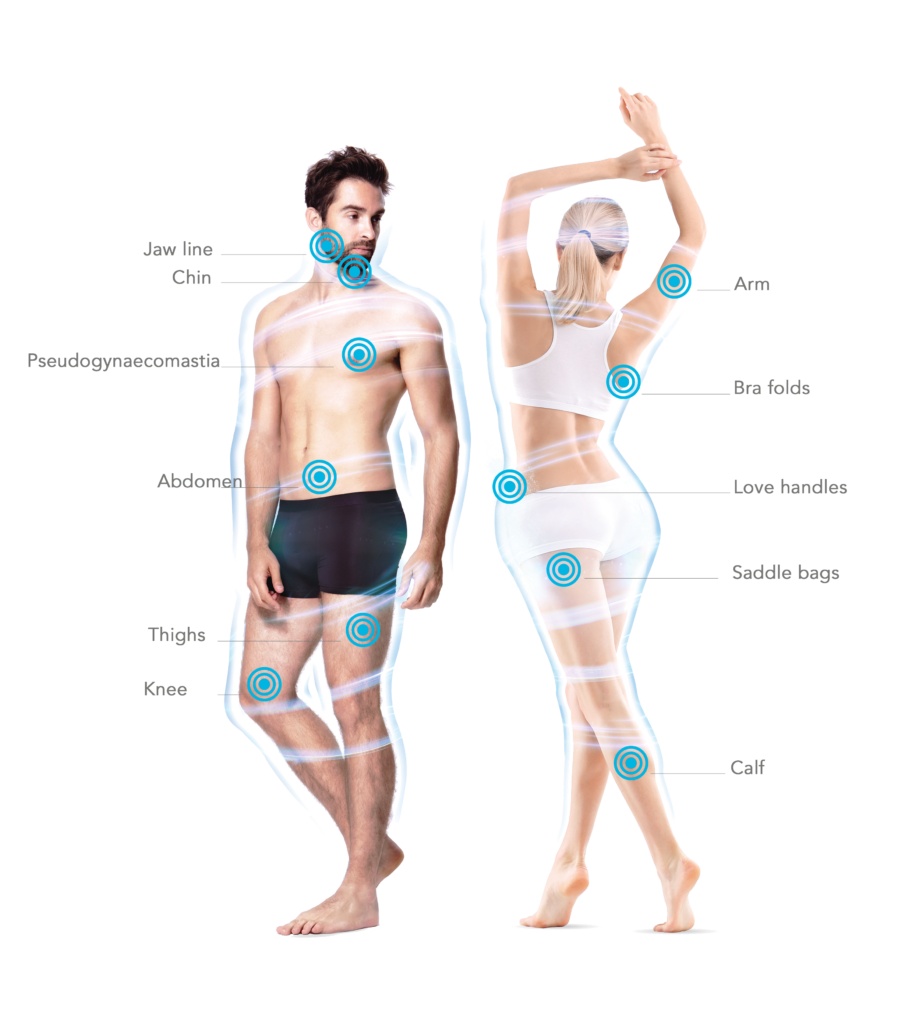 For best results a second session 8 weeks later