The name AlumierMD is based on the word "illuminate", which means "to make clear or bright." Illuminate also means "to enlighten or share knowledge."

Healthy and youthful skin is radiant; it reflects light like a diamond. There isn't one perfect formula or magic ingredient for younger, smoother and brighter-looking skin because there are multiple skin profiles. That's why Alumier has been designed to target the underlying physiology related to each skin type, condition and individual.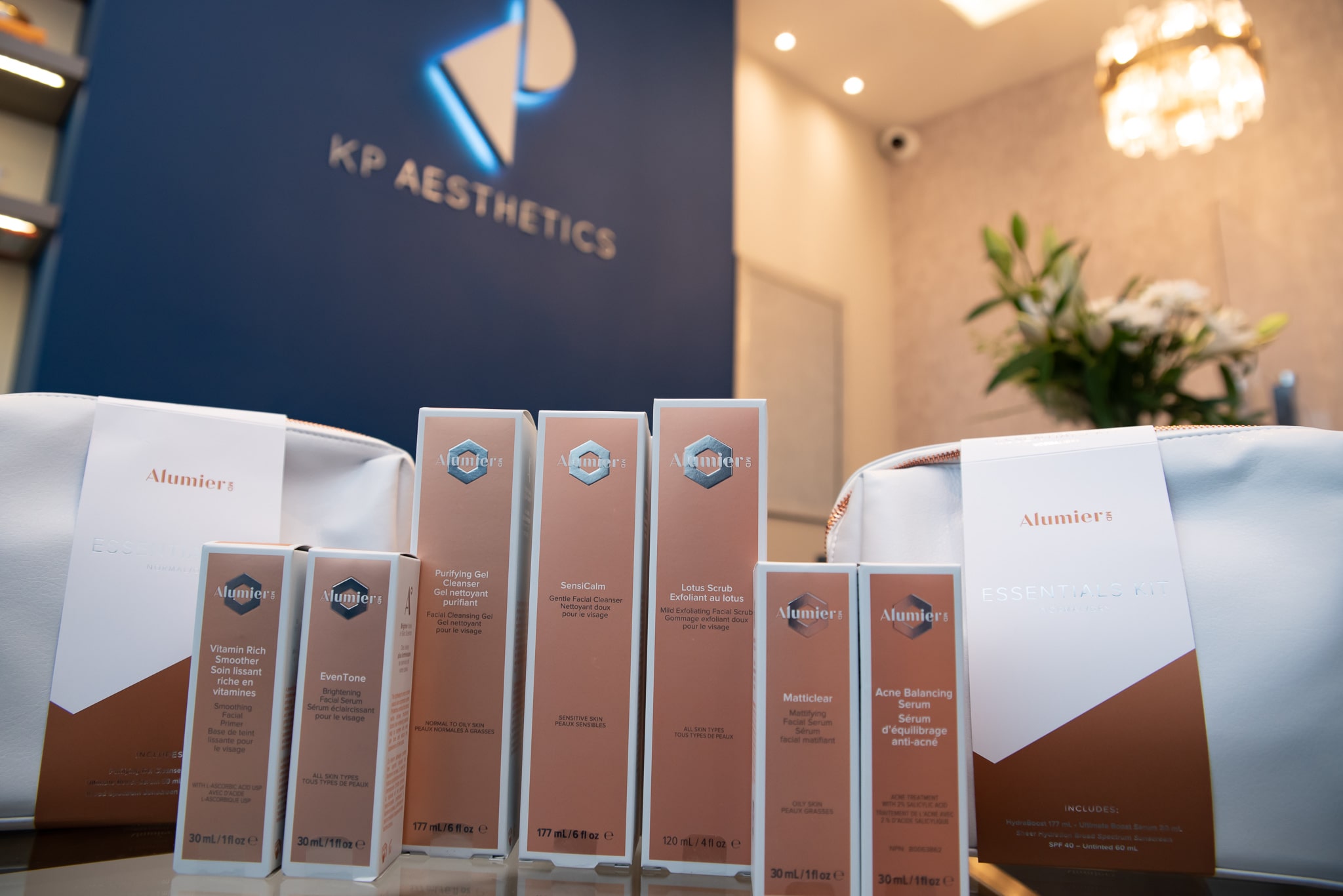 Individuals have unique skin profiles, which means . Skin types include dry, normal, combination and oily one product or skin care regimen does not suit all . Skin conditions include rosacea, sensitive, acne and hyperpigmentation.Other variables also have an impact on your skin, for example, age, ethnicity and climate. Your AlumierMD skin care professional will help determine your skin care profile based on all these factors, and provide the optimal treatment regimen for you – because you are like nobody else!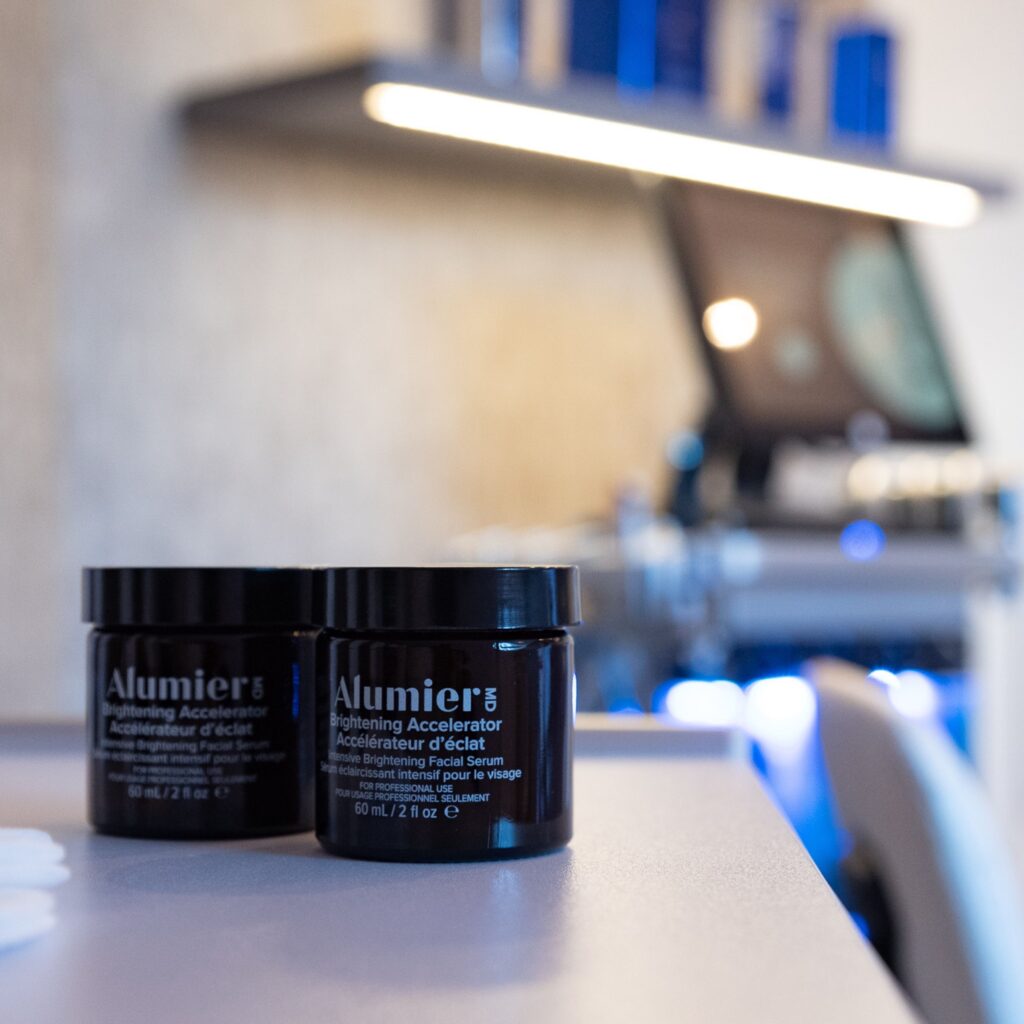 (Acne, Congestion)
Detox Clear contains salicylic acid and lactic acid for excellent pore penetration and exfoliation. Salicylic acid penetrates into the pore and exfoliates dead skin cells and excess sebum. Lactic acid exfoliates dead skin cells and hydrates. Eucalyptus provides strong astringent properties. Together, they work to smooth skin, minimise pore size experience, reduce acne and prevent new pimples from forming.
(Acne, hyperpigmentation, uneven skin tone, congestion, open pores & oiliness)
With lactic and salicylic acid, radiant 20/10 resurfacing peel contains a powerful combination of them both which improves skin tone and texture by exfoliating dead skin cells and speeding cell turnover. The multipurpose resurfacing peel reduces acne pimples and minimizes the appearance of fine lines and wrinkles, large pores, hyperpigmentation and sun damage.
(Hyperpigmentation, Uneven Skin tone, dull skin, line & wrinkles)
Radiant 30 is an alpha hydroxy acid resurfacing peel containing lactic acid to exfoliate dead skin cells. Boost cell turnover and stimulate collagen, improving skin texture and tone. This multifunctional peel targets multiple skin conditions, including fine lines and wrinkles, discoloration, sun damage and large pores.
(Dry, Normal, Oily, Dehydrated, Acne, Hyperpigmentation & Ageing)
Glow Peel combines lactic acid, salicylic acid and resorcinol, creating a multipurpose resurfacing solution effective in minimizing the appearance of fine lines, wrinkles and hyperpigmentation issues like age spots, discolouration and uneven skin tone. This formula exfoliates dead skin cells and stimulates cell renewal. To suit individual needs, Glow Peel can be customized by strength by numbers of layers.