Dermal fillers are utilized in facial aesthetic treatments by injecting them into the skin.
The products are created to efficiently minimize the visibility of undesired wrinkles, shape and enhance volume, and rejuvenate the skin. Dermal fillers utilize Hyaluronic acid, a naturally occurring substance found in the body.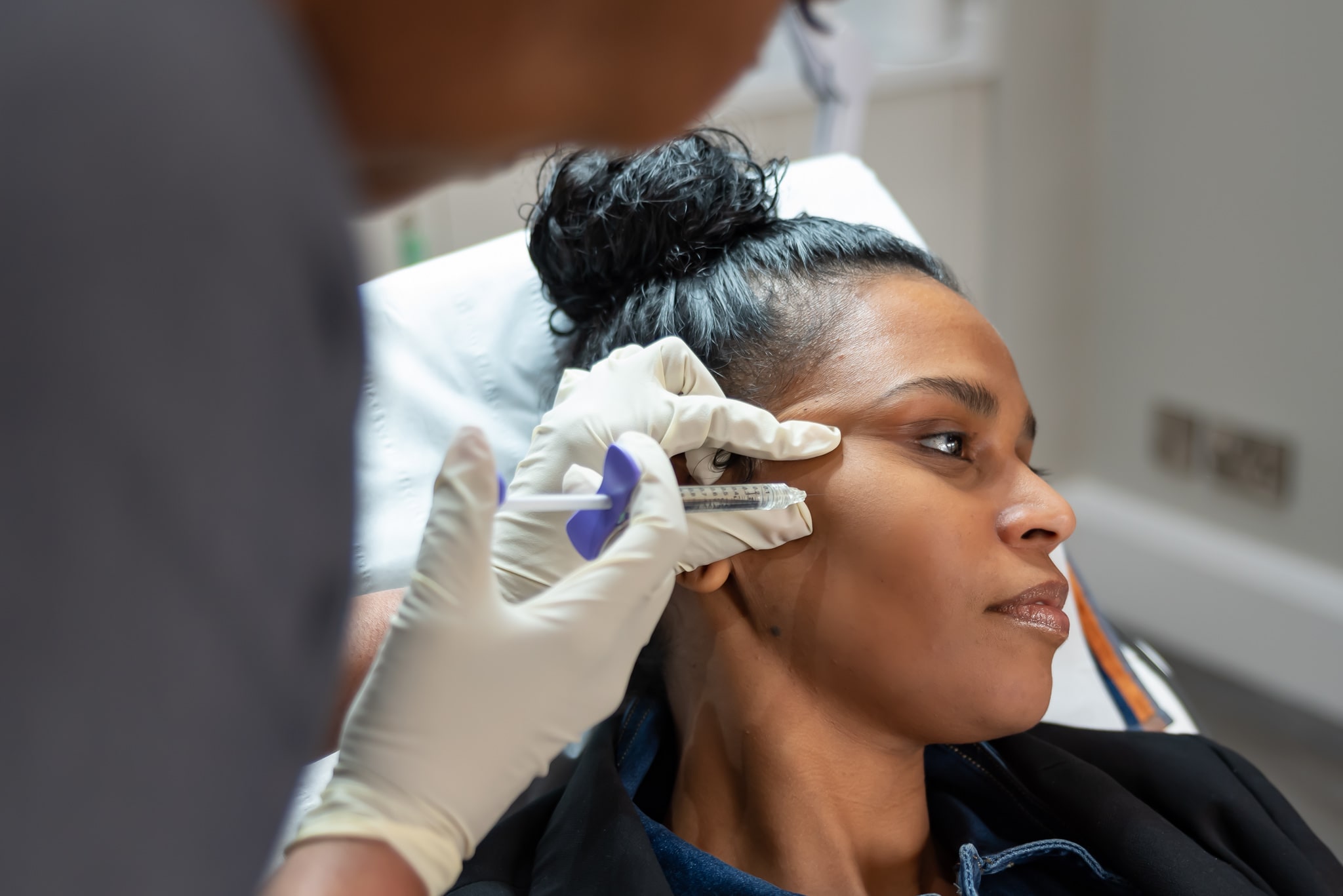 DERMAL FILLERS HELP MAINTAIN A YOUTHFUL APPEARANCE
As individuals grow older, there are natural changes in the skin, fat, muscle and bone structures within the face, resulting in noticeable alterations in facial structure. The changes in facial features, such as loss of firmness and the appearance of fine lines and wrinkles, can negatively impact confidence.
Dermal fillers are a viable option for achieving a natural and youthful appearance. This type of treatment is versatile and can be applied to various facial regions in order to enhance volume and smooth out wrinkles. Dermal fillers typically contain Hyaluronic Acid, a substance found naturally in the skin that helps create a fuller appearance. The use of dermal fillers can replenish lost Hyaluronic Acid due to ageing, resulting in natural-looking outcomes and a short recovery period.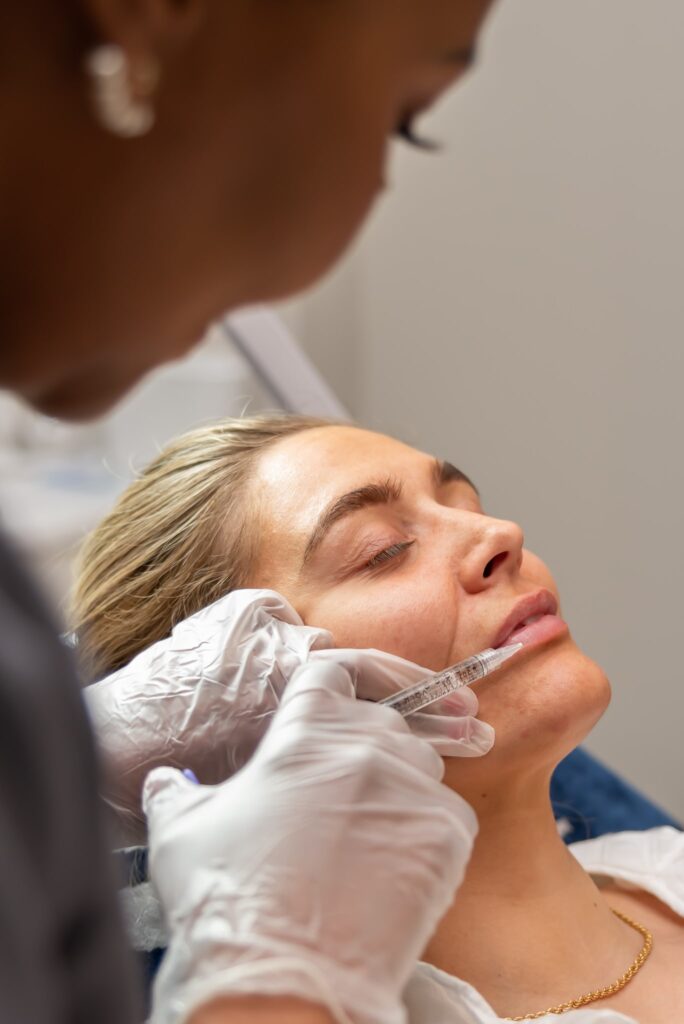 Minimal discomfort with anaesthetic
Anaesthetic cream provided.
Minor swelling, redness or bruising on treatment area.
WHAT AREAS CAN BE TREATED WITH DERMAL FILLER?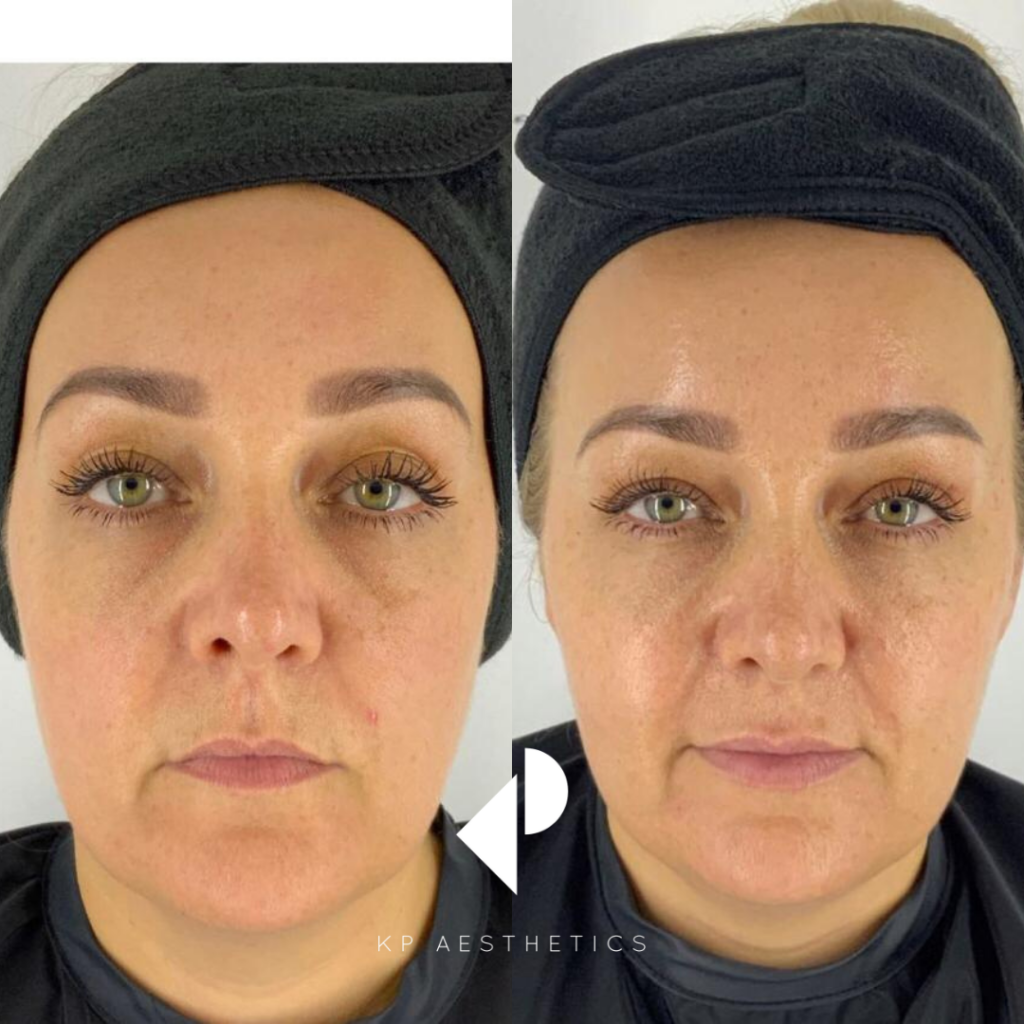 Rachael appears rejuvenated after receiving some minor cosmetic procedures.
💉tear trough filler
💉cheek augmentation to support the tear troughs.
💉 lip augmentation to add volume
These changes are minor, but they make a significant impact.
The tear troughs are prone to showing signs of ageing early on due to the thinness of the skin on the face.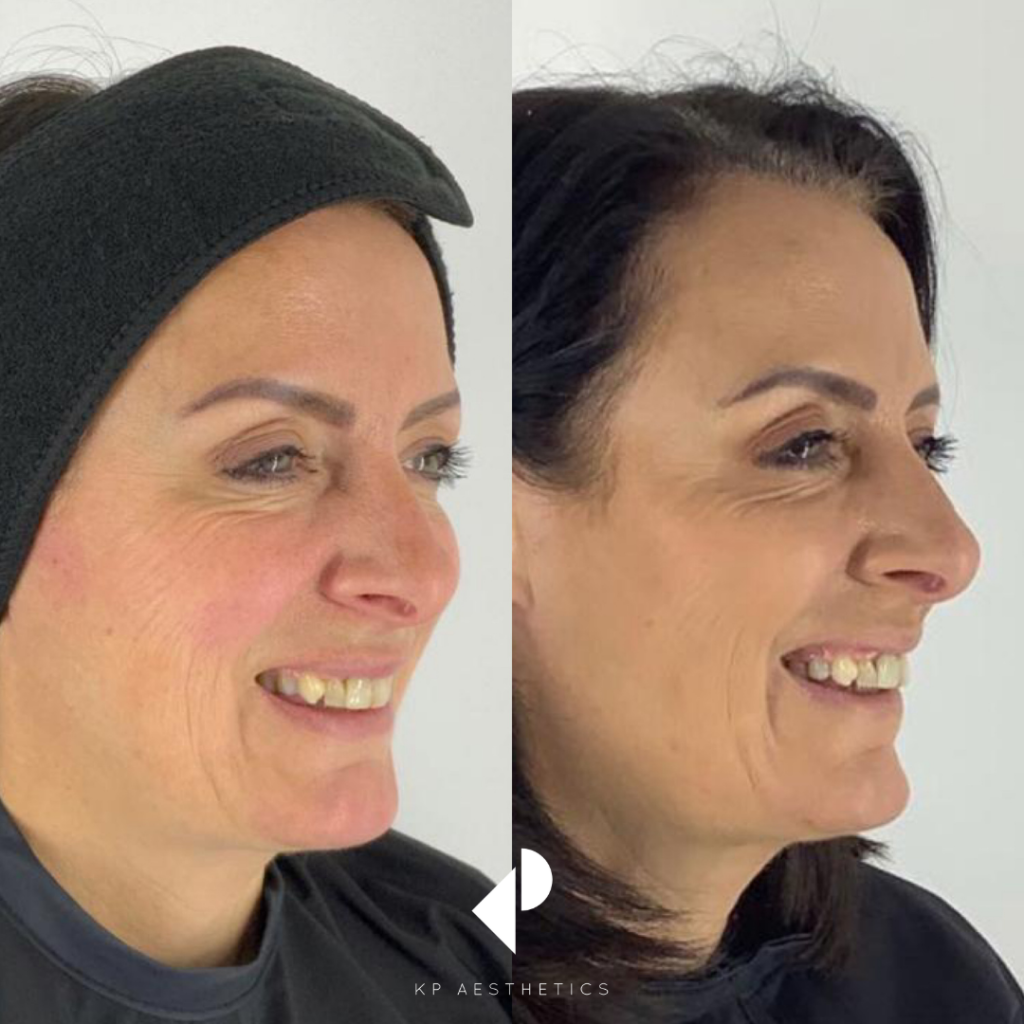 The natural process of aging can cause the loss of collagen and fat in the face, which may result in an aged appearance due to facial fat shifting and declining. Facial volume loss occurs as a result of the redistribution and reduction of fat in areas such as the eyes, cheeks, forehead, temples, and mouth.
Dermal filler can be used to increase volume.
Alison received 3mls of Dermal Filler to the Mid Face to address Volume Loss.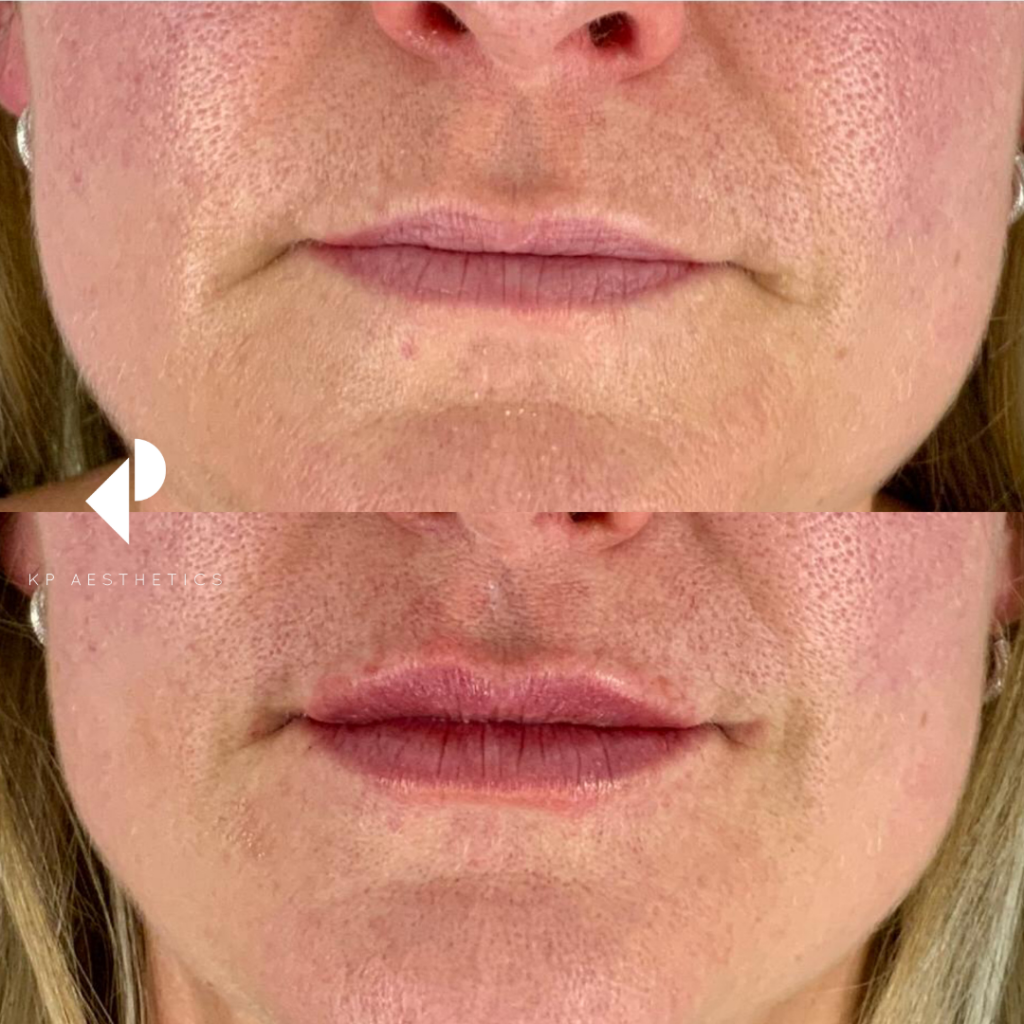 There is a common association between fuller lips and youth.
The vermilion border tends to flatten with age, resulting in less defined lip shapes. This can result in a thinner and less firm appearance of the lips.
As we age, it is common to develop "smokers lines" that may become more noticeable.
Injecting lips requires careful consideration of natural proportions, safety, and artistic skill. When done correctly, the results can be stunningly beautiful.
A 4mm needle was used to inject in the subcutaneous layer.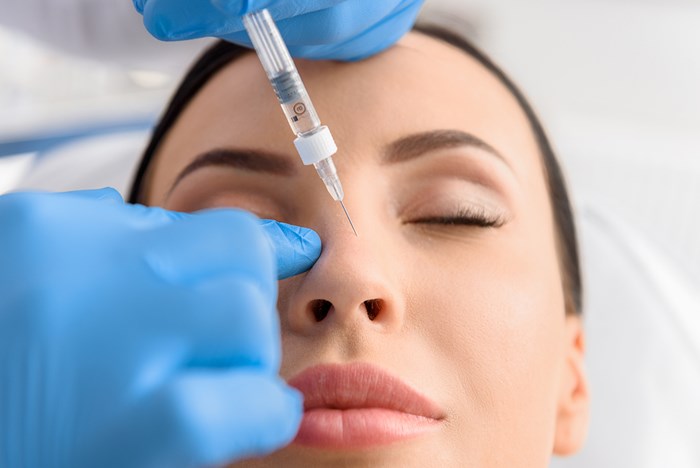 This treatment provides an alternative to traditional rhinoplasty without the need for surgery.
This treatment is utilized to address temporary issues such as a dorsal hump, a drooping nasal tip, and asymmetry.
The procedure involves injecting fillers into a patient's nose to enhance its contours and reshape it, performed by our skilled nurse injector.
The procedure provides short recovery time and minimal discomfort with significant outcomes.
FREQUENCY OF TREATMENT – Every 4-6 Weeks (for any additional)
PLEASE NOTE – The treatment takes around 4 weeks for the filler to settle and see the end results. Further treatment (if required) can only be provided after this time.
Dermal fillers have various uses, including increasing volume in the cheeks, filling out hollows under the eyes, restoring fullness to the lips, and reshaping areas around the chin and jawline. They are a commonly selected option because they present minimal risks and provide long lasting outcomes.